Maureen Waititu says break up with Frankie devastated her family
Maureen Waititu says break up with Frankie devastated her family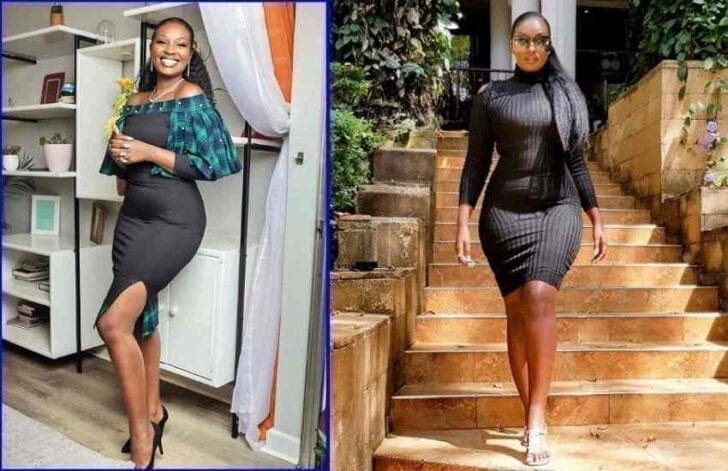 Popular TV host cum YouTube content creator Maureen Waititu has had her share of highs and lows since her split with the father of her children, fitness trainer Frank Kiarie aka Frankie JustGymIt. The mother of two has on several occasions opened up on how the break up took a toll on her to the point where she contemplated suicide forcing her to get on anti-depressants to help her stay afloat.
Hosted recently by comedian MC Jessy,  the former Rembo TV show host revealed that her family was greatly affected by her breakup with her mother constantly checking up on her and weeping on the phone. "I owe all my grace to God. I used to be so angry in the past year, then I remember God is slow to anger the day I surrendered, the devil is always at work. The other day my mum called me crying my family is devastated. She called me crying and told me I am her baby and she knows what I am going through but I should let go and let God. I was not okay. I was like if my family is feeling this way I was wondering how I can be there for them. Seeing your mum cry is the worst thing. Imagine your mum crying because of what people say about you," said Waititu.
The personality stated that she almost gave up on life and, at one time, contemplated suicide. "I do not think people know I am born again and very Goldy. What people also do not know is I have an army. When I am broken and crying at 1 am there are people who will show up and pray with me. If it wasn't for prayers, Jessy I'd be dead right now. And not dead in an accident but because of all the stress I have taken in. There is power in prayer. I will get personal. I was on anti-depressants since September 2019. I was suicidal I was gone! I attempted twice. You reach a place and you're like what else? It is the worst place to be at. It took my entire support system," she added.
Waititu noted that she owes her 'sanity to close friends who have always come to her rescue when she feels her lowest'. "I am in a clique of six girls and two are my left and right. They will even come and take my kids, one each for me to catch a break. My entire support system has made me stop crying tears of pain these days I cry tears of joy," she continued.
Despite everything, she added that she looks forward to starting over and dating again, only this time she will let God lead the way. "So it's very simple. This is not my journey anymore. I'm trusting God to take me where he's taking me. My work is to trust and obey and follow. If he has a plan for me to meet somebody who will… and trust me I have desires as a human being and I know what I want exactly in future," she shared.
Source-standardmedia.co.ke
Maureen Waititu says break up with Frankie devastated her family