Death Announcement Of Angie Sid of McKinney, Texas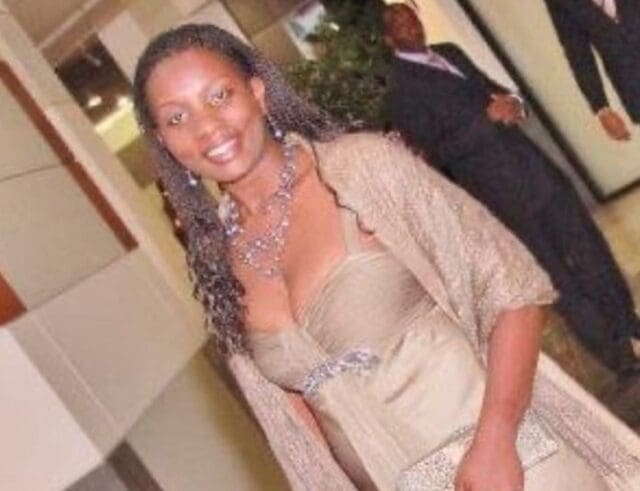 We are saddened to announce the sudden passing of Angie Sid of McKinney, Texas, that occurred on January 3rd, 2023. She was a loving mother to Chris and Paul.
On behalf of the Abinya family, the funeral organizing committee is appealing to well wishers to help fulfill the final wishes and to give Angie a perfect sendoff.
Your prayers and financial support are requested. Let us all join hands and relieve the family of the financial burden. The memorial service and burial details will follow.
For financial support, please send contributions to Audrey Mutai:
Option 1: *Zelle* at 214-850-9012
Option 2: *Cash App* at $audnono
Option 3: *Mpesa* +254729830530
Christabel Cecilia Abinya
If you have any questions please contact:
Audrey at 214-850-9012
Delina at 214-684-3068
Liza at 214-431-2811
Wambui at 214-986-9359
Penny at 405-924-4042
Proverbs 11:25 – "Whoever brings blessing will be enriched, and one who waters will himself be watered."
Rev 21:4 "He will wipe away every tear from their eyes, and death shall be no more, neither shall there be mourning, nor crying, nor pain anymore, for the former things have passed away."


Africa Welfare Association is a pioneer provider of services to it's Diaspora members in the event of loss of a loved one. We are entrusted with the welfare of the African Diaspora globally.
We are entrusted with the welfare of the African Diaspora globally. AWA was set up in response to the ever-growing demand for services at a critical time. With trusted partners, AWA will offer you benefits wherever you are in the world.
Alleviate stress with AWA
At some point, we have been with a grieving family or friend and come to learn that none of us are ever prepared to leave this world. When the time comes, we shall leave everything including our loved ones behind. With proper planning, you can alleviate the burden of the expense associated with your untimely departure at a time when your family and loved ones are grieving.
Death Announcement Of Angie Sid of McKinney, Texas