Glorified Farewell of Charles Miya Gitagia of Columbus, Ohio, USA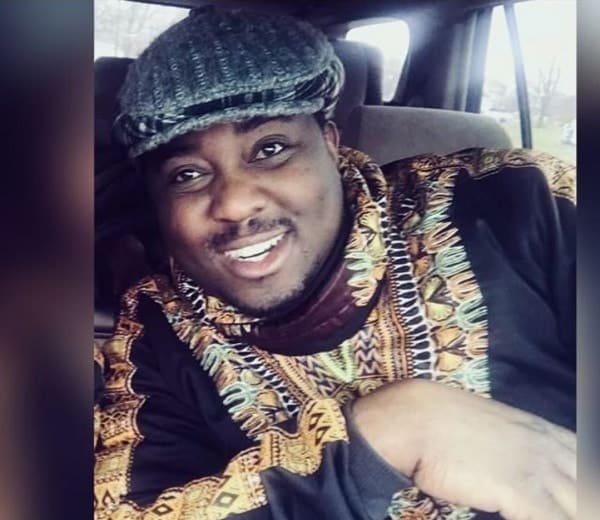 We are sad and heartbroken to announce the passing of Charles Miya Gitagia "Charlo." Charles was born on August 13, 1987, to Bruce and Mary Miya of Vihiga County. He was a brother to Caroline and Oliver.
Charlo left us on January 30th, 2023, while undergoing treatment at The Ohio State University Medical Center in Columbus, Ohio after gallantly fighting to overcome his medical ailment. Charles had an amicable and generous personality which touched many persons. He will forever live in our hearts.
Funeral Service:
Marlan J. Gary Funeral Home, · 2500 Cleveland Ave., Columbus, Ohio, is overseeing the funeral process. The Funeral will be on Saturday, February 11th, 2023, at Jesus Power Assembly of God Church, Rev Atta Chapel, 5215 Cleveland Ave. Columbus, OH 43232 @ 11 am EST.
Please Contact Persons Below for More Details or to extend your sympathy and support:
Jaja Yogo: 6143164247
Jose Mboya: 6148438976
Susan Perez: 6145911661
Catherine Muoki: 6148041885
Victor Kaati: 6142091545
Wilson Muinamia: 6145925086
Charlo's final farewell will take place in their home in Itumbu, Luanda, Vihiga County, Kenya.
May God bless you all.
"GOD GIVES, AND GOD TAKES AWAY MAY HIS NAME BE GLORIFIED"
Rev 21:4 "He will wipe away every tear from their eyes, and death shall be no more, neither shall there be mourning, nor crying, nor pain anymore, for the former things have passed away."


Africa Welfare Association is a pioneer provider of services to it's Diaspora members in the event of loss of a loved one. We are entrusted with the welfare of the African Diaspora globally.
We are entrusted with the welfare of the African Diaspora globally. AWA was set up in response to the ever-growing demand for services at a critical time. With trusted partners, AWA will offer you benefits wherever you are in the world.
Alleviate stress with AWA
At some point, we have been with a grieving family or friend and come to learn that none of us are ever prepared to leave this world. When the time comes, we shall leave everything including our loved ones behind. With proper planning, you can alleviate the burden of the expense associated with your untimely departure at a time when your family and loved ones are grieving
Glorified Farewell of Charles Miya Gitagia of Columbus, Ohio, USA