Gachagua Warns The West Over Forcing LGBTQ Rights In Kenya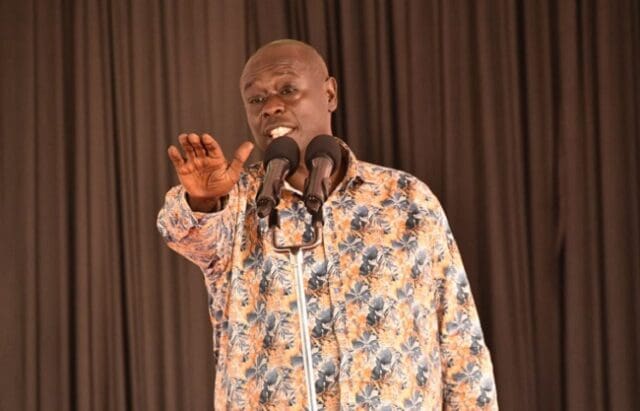 Deputy President Rigathi Gachagua has warned western countries against forcing LGBTQ rights in Kenya.
Speaking on Friday, March 3 while launching the Eldoret Agricultural show, Gachagua stated that the government would not allow LGBTQ community rights in the country.
The second in command warned the west over pushing for LGBTQ rights in Kenya, noting that it will never happen as long as the Kenya Kwanza government is in power.
"Hawa wazungu wasituletee haya maneno hapa. Tuliwafukuza hapa tukipigania ukoloni wakiwa wamechukua msahamba yetu. Wasitukasirishe tena, hiyo maneno wanajaribu kusukuma hapa ati mwanaume aoe mwanaume mwingine haiwezekani," Gachagua stated.
US ambassador Meg Whitman earlier stated that the US government respects Kenya's view on LGBTQ rights.
"Our view is every country has to make its own decisions about LGBTQ rights. In the United States, we have a different stand in which we view LGBTQ rights as human rights but we respect every country's view on what position they want to take on this and we will respect that but of course, our democratic values in the way we feel is different and that's Okay.
"We have had a very strong working relationship for many years and the Kenyan government knows the US perspective on this but we also respect Kenya's point on this particular issue," she stated.
Whitman also refuted claims that the US government donated relief food and drugs to Kenya after the Supreme Court ruling on LGBTQ.
By Ezra Nyakundi
Source-https://www.nairobileo.co.ke/
Gachagua Warns The West Over Forcing LGBTQ Rights In Kenya