VIDEO: Interview with Mwende Mwinzi, Ambassador of Kenya to South Korea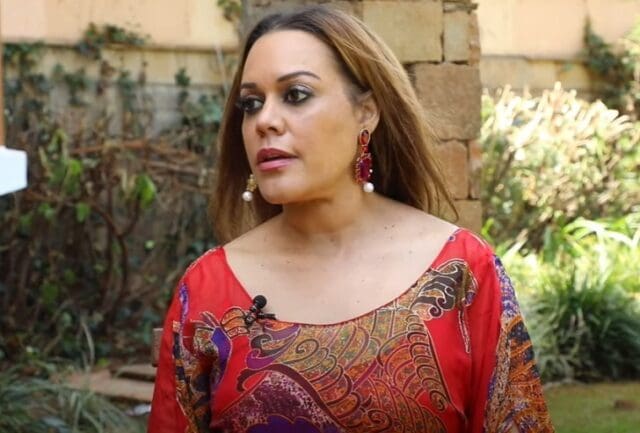 In the first episode of the Ambassador Series for the year 2023, Kenyan Ambassador to the Republic of Korea H.E. Mwende Mwinzi talks about her experience as a lady diplomat and offers advice to women in balancing their careers, families, and personal lives.
The passionate supporter of vulnerable youth also shares her views on the bilateral relations between Kenya and Korea, the commonalities between the two cultures, and investment prospects for Korea in Kenya and Africa. Video by Asia Society
About Ambassador Mwende Mwinzi
A United States citizen by birth, Mwende Mwinzi was born in Milwaukee, Wisconsin in 1971 to Mary Christine Geil, an American, and Maluki Mwinzi- a Kenyan national.
Her father, a renowned teacher and politician in Kitui, had flown to the US to pursue his undergraduate and then post-graduate degrees where he met her mother. Once his dalliance in the US was up, he left Wisconsin for Kitui County Kenya where Mwinzi was raised and educated.
Like her father, she went to the US for her higher education and married Emeka Edozie, a Nigerian, with whom she has two sons
The couple lived in the US where Mwinzi worked as an Assistant Vice President for a Wall Street investment bank and served in the marketing department as a writer focusing on business development.
Mwende Mwinzi, a humanitarian, has over the years dedicated her life and work to improving Kenya's image abroad in a bid to ensure that the quality of life for the average Kenyan improves.
In 2005, however, she resigned from her cooperate job so that she could give more to her people back home and supported vulnerable and children orphaned by HIV/Aids in Kitui County through her organisation Twana Twitu, which she founded in 2001 – Source: standardmedia.co.ke
VIDEO: Interview with Mwende Mwinzi, Ambassador of Kenya to South Korea