Optiven Investment Group Feted In Washington, USA

Optiven bagged its third award of 2023 in Washington DC. This was at an event held on Saturday 6th May 2023. The event was a culmination of a three-day conference by the Global Diaspora One Voice consortium. The conference further hosted stakeholders at a panel discussion under the theme, " Bridging Business Opportunities in -Africa & US Global."
Speaking shortly after receiving the awards, George Wachiuri, Group CEO at Optiven dedicated the award to the company's customers. He noted that the award was a recognition of over 23 years of innovation, customer service and relentless dedication. His sentiments were echoed by Mary Wachuka, the Optiven Director for Strategy and Operations, and George Muteti, the USA Regional Manager for Optiven – both of whom are in the USA this May.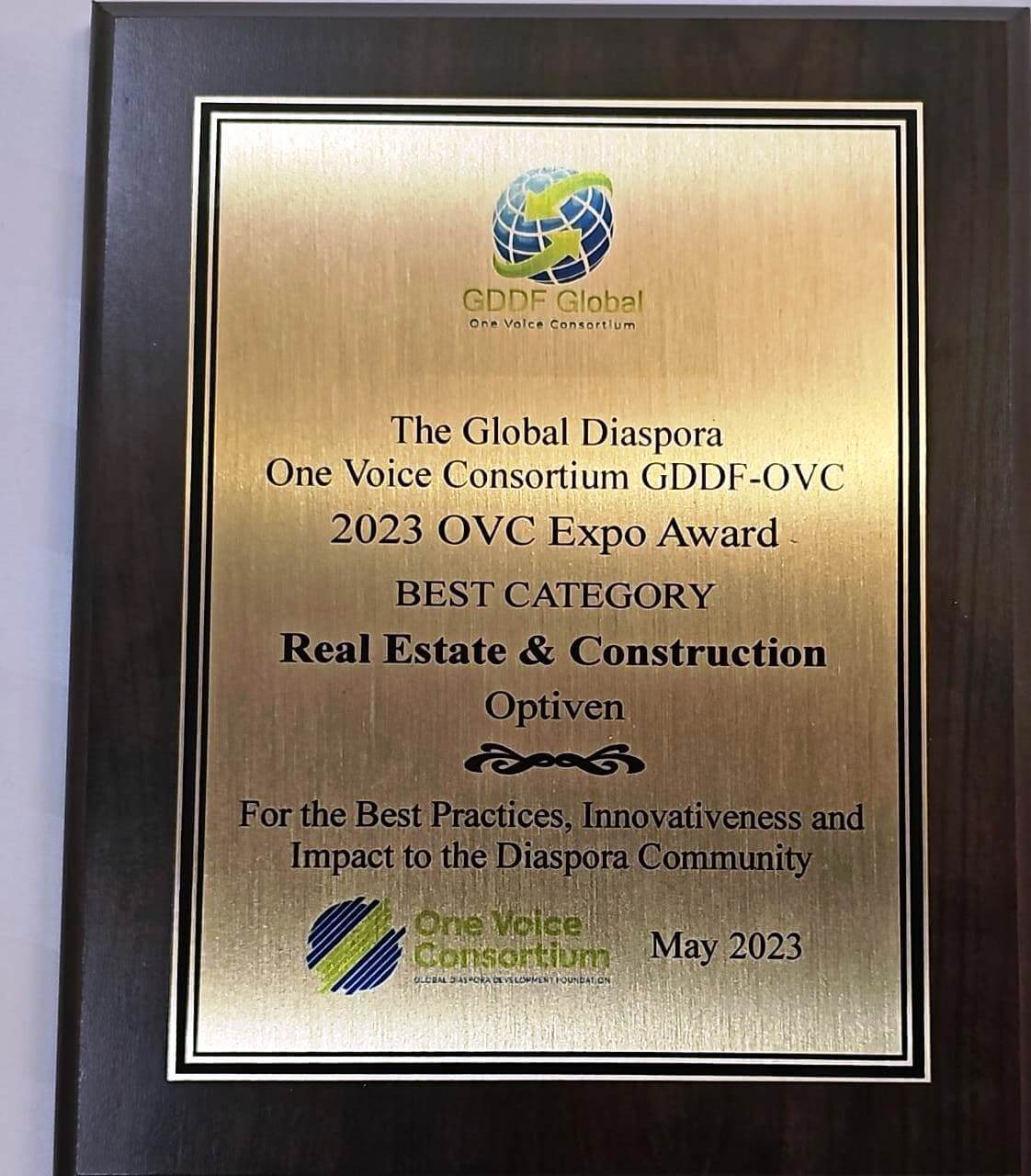 The receipt of the award coincided with the arrival of the Optiven team in the USA where they are delivering the promise of title deeds to investors in different states. The team is hosting investment dinners, meeting customers and discussing with partners on matters of philanthropy.
Optiven was in April 2023 recognized for its impact in empowering the Diaspora at the Starbrands Awards in Nairobi. https://www.optiven.co.ke/newsblogs/optiven-top-in-diaspora/
This month we're enabling you to Shangilia Madaraka by investing through Optiven. For EVERY KES 379,000, you make towards payment of a project or instalment, you will get a KES 4000 CASHBACK to celebrate Madaraka Day.
Together inspiring possibilities.
#InspiringPossibilities
Contact Optiven Group
Tel: 0790 66 77 99
Optiven Investment Group Feted In Washington, USA