Kenyan Mum feeds children to crocodiles in Migori
Kenyan Mum feeds children to crocodiles in Migori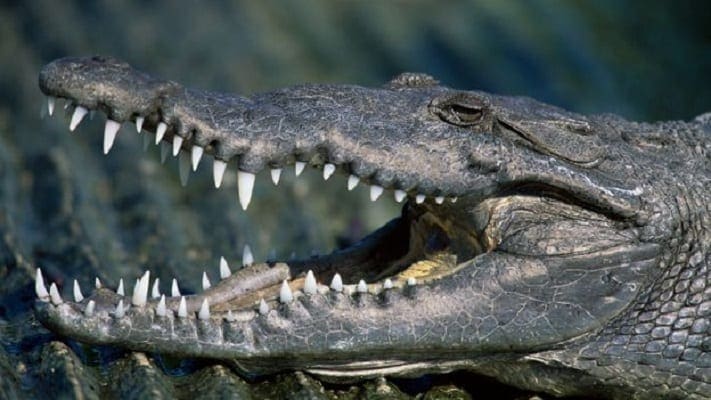 Wednesday, July 18, 2012 – A four year old girl has now been left with the burden of narrating of the grave incident that occurred to her and her siblings when their mother turned against them and threw them into a crocodile infested river in Migori County.
According to the woman who is now being held at Nyatike police station, her parents who had taken her in after she separated with her husband had turned against her and told her to leave their home stead and bring up her children elsewhere.
Angered by their statement she decided to go to River Kuja where she threw her children aged between 1 and 4 into the river. The 4 year old girl however managed to swim to shore and she alerted passersby who tried rescuing her siblings.
The woman later went back to her Pap Rombe village as residents worked effortlessly to save the other children; one year old twins and a two and a half year old girl.
Shocked residents who saw her being cuffed by police were buffled as they only spoke of her goodness saying that she was a humble, God fearing woman who was committed to both the church and her family.
They however added she was withdrawn since her husband left her though it was understandable considering the situation she was in.
According to her, being chased away from her home was a not an option bacause she had no money or anywhere to take the children. She said she would rather see them dead than see them suffer.
Her daughter was taken to a local hospital where she was treated and discharged. Police will arraign her in court to face murder charges.
Kenyan Mum feeds children to crocodiles in Migori