AIR HOSTESS: HOW I LOST IT ALL TO DRUG TRAFFICKING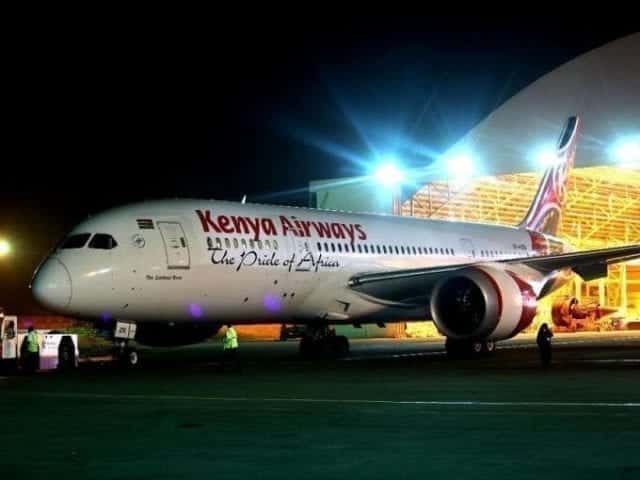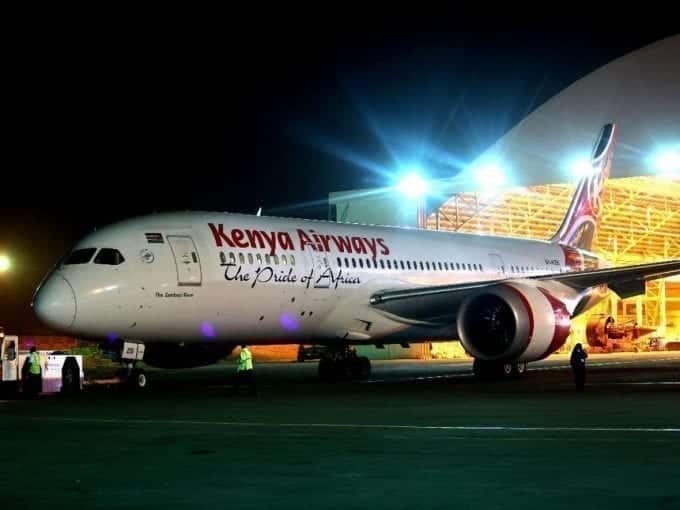 On November 6, 2002, a Nairobi court delivered the harshest sentence ever handed to a drug trafficker – 18 years behind bars.
Kibera senior principal magistrate Wanjiru Karanja ordered the then 35 year-old Kenya Airways Air hostess Priscilla Jemutai Kolongei to pay Sh10 million or serve an extra year in jail.
One would have expected that Ms Kolongei's defence team would have torn the judgment to shreds and lodged an appeal. Far from it, the team led by Mr Cliff Ombeta expressed relief, saying they had expected a more severe sentence.
Twelve years later, Ms Kolongei has broken her silence to recount how she unwittingly veered off the path of a promising career and into a life behind bars, thanks to greed for riches.
Tipped off
On March 25, 2002, a Kenya Airways plane from Mumbai touched down at the Jomo Kenyatta International Airport. Aboard was Ms Kolongei.
As she alighted, she made a phone call to a contact in Nairobi who assured her that he was on his way to pick a parcel she had been told to deliver to him.
Unknown to her, somebody had tipped off the airport security and anti-narcotics team that she was carrying 27 kilogrammes of heroin valued as Sh27 million.
So as she queued for the normal security check, all hell broke loose.
"I was told to go to a place we called ICU in the customs department. I immediately knew that someone had tipped off the police. When I arrived I had called the receiver of the parcel who was already on his way. The police confiscated my phone and started talking to him.
Upside down
"I tried to persuade them to let him join me, but they didn't listen. They meticulously searched my luggage and found the heroin. I felt horrible. The first people I thought of was my five-year-old daughter and my mum who was unwell and due for a hospital check-up," she said.
"JKIA was a beehive of activities as police and journalists and even colleagues jostled to see me," Ms Kolongei added.
For a whole day, anti-narcotics detectives took turns to interrogate her. The search was extended to her house where detectives turned everything upside down.
"My daughter had just arrived home from school and she couldn't understand why mean looking men were in the house going through everything. She clung to me as she asked me, "mummy hawa watu wanatafuta nini(mum what are these people looking for?). She already knew they were policemen," she said.
For the next three days, police moved her from one police station to another, trying to squeeze as much incriminating information as they could from her.
She was finally taken to court on the fourth day to plead to drug trafficking charges.
Ms Kolongei's case lasted only seven months as the investigating officers had the bulk of the evidence they needed to nail her.
Prosecution witnesses too were willing to testify while she did not have any. Her lawyers' efforts to secure her release on bond failed after magistrate Wanjiru Karanja agreed with the prosecution that she was a flight risk.
Her appeal at the High Court against the lower court's refusal to grant her bail was also dismissed by Judge Mbogholi Msagha. On November 6, 2002 she was found guilty of being in possession of 27 kilogrammes of heroin.
"When the final verdict was read I accepted it, bid my family goodbye and headed to Lang'ata Women Prison to start my new life behind bars," she said.
Highly risky
At the back of her mind though, she knew that she had been set up by people she knew.
"Some of them fell sick and died after I was jailed but one lady is still alive. I think they set me up because of jealousy," she said.
Ms Kolongei revealed that she was lured into the highly risky drug trafficking business in 1997.
That year, she innocently agreed to ferry some goods for her friends and acquaintances to Nairobi from abroad.
She said: "It all started when I agreed to ferry items like bed sheets, clothes, lotions and creams, perfumes and generic medicine for people I knew and in turn they would give me some money as appreciation."
After some time, some of her friends who had been requesting to deliver "goods" to their freinds in Nairobi opened up and told me that she had been in fact ferrying drugs all along.
"They now offered me big deals to ferry the hard drugs disguised as assorted clothing or perfumes," she said.
They offered to pay more. She couldn't refuse.  From then on she would be handed the already packed items at the airport or in her hotel just before she left.
"Although I got scared at times, I still ferried the drugs and I was able to dodge the many security checks at various airports," she said.
She told her story to BBC Swahili Service.
Source–https://nairobinews.nation.africa/
AIR HOSTESS: HOW I LOST IT ALL TO DRUG TRAFFICKING