Kenyan Woman Lydia Gitonga Passes Away In Enfield, UK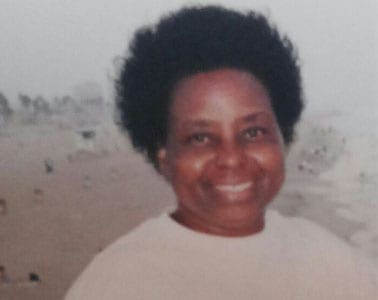 A Kenyan lady has passed away in UK. The late Lydia Gitonga passed away in Albany Nursing Home in Enfield, North London on Monday 4th August, 2014. All of her family are in Kenya.
Born in 1946 in Nkubu, Meru, Kenya, the late Lydia came to the UK in 1983 for further studies in Nursing. She has been sick in hospital for several months. The fundraising is scheduled Old Church, PCEA St. Andrews Church, Nairobi to help the repatriation of the body back to Kenya.
Contributions may also be deposited at Equity Bank Account number 0170199700005 or to MPESA Pay Bill No. 316948.
For more information please contact Denis Gitonga 0722 745679, Roselyn Gitonga 0722 719379, Rachel Mwangi 0722 771675 or Elizabeth Gitonga 0722 843928.
-misterseed.com
Proverbs 11:25 – "Whoever brings blessing will be enriched, and one who waters will himself be watered."
Rev 21:4 "He will wipe away every tear from their eyes, and death shall be no more, neither shall there be mourning, nor crying, nor pain anymore, for the former things have passed away."


Africa Welfare Association is a pioneer provider of services to it's Diaspora members in the event of loss of a loved one. We are entrusted with the welfare of the African Diaspora globally.
We are entrusted with the welfare of the African Diaspora globally. AWA was set up in response to the ever-growing demand for services at a critical time. With trusted partners, AWA will offer you benefits wherever you are in the world.
Alleviate stress with AWA
At some point, we have been with a grieving family or friend and come to learn that none of us are ever prepared to leave this world. When the time comes, we shall leave everything including our loved ones behind. With proper planning, you can alleviate the burden of the expense associated with your untimely departure at a time when your family and loved ones are grieving.
Kenyan Woman Lydia Gitonga Passes Away In Enfield, UK