US outpaces Japan, UAE and South Africa in trade with Kenya
US outpaces Japan, UAE and South Africa in trade with Kenya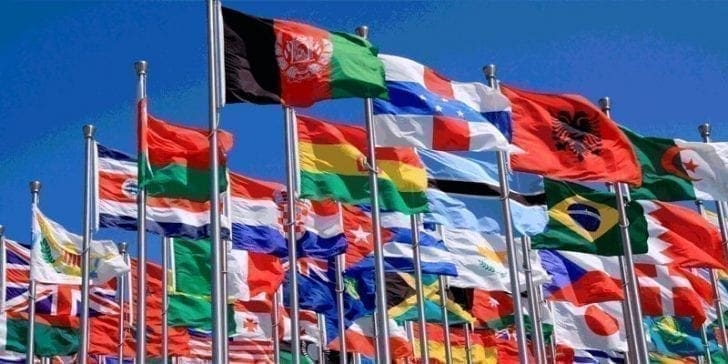 USA climbed to Kenya's third largest trading partner in the first half of the year, with total two-way trade up by 60.5 per cent in the period.
Total trade with the US in the six months amounted to Sh69.93 billion compared to Sh43.57 billion as at June 30, 2013, according to periodical data from the Kenya National Statistics Bureau.
Imports from the US have increased by three-quarters to Sh51.55 billion as at end of June from Sh29.45 billion a year ago, a 75 per cent growth.
It has displaced the United Arab Emirates, Japan and South Africa to be the third major source of imports.
Exports to the world's biggest economy also rose by 30.2 per cent to Sh18.38 billion in the period from Sh14.12 billion, dislodging the UK's and Tanzania's as third largest in the period.
The US is now behind India and China whose two-way trade with Kenya continues to grow, but largely skewed in their favour. The two Asian economies do not feature in Kenya's top-11 list of export destinations.
Kenya benefits from the African Growth and Opportunity Act (AGOA IV) that provides for duty-free, quota-free treatment of textile and apparel exports to USA, which runs through to September 30, 2015.
"… the top five AGOA beneficiary countries were Angola, Nigeria, South Africa, Chad, and Gabon. Other leading AGOA beneficiaries included Kenya, Lesotho, and Mauritius," the US Department of Commerce states in a first quarter report on two-way trade with sub-Saharan Africa.
Kenya hopes to strengthen ties with the US in trade, capital investment, infrastructure, energy and security through a delegation led by President Uhuru Kenyatta attending a three-day US-Africa Summit which concludes tomorrow.
"Kenya's delegation will also push for a renewal of AGOA for a further 15 years, and favourable resolution of issues pertaining to predictability, application of the Third Country Fabric Rule, eligibility and Rules of Origin to restore certainty to exporters," the Presidential Strategic Communications Unit said on Sunday.
In his column in the Star yesterday, geopolitics enthusiast Aly-Khan Satchu wrote: "… I sincerely wish we reset our relations. The rhetoric has veiled the reality that North America bought 66 per cent of our Eurobond issues and more than 50 per cent of our inward remittances come from there."
"On the other hand, our exports to China are less than $50 million (Sh4.39 billion). This is a reality that needs to better inform our foreign policy, and urgently."
Kenya sold a $2 billion (Sh175.64 billion) Eurobond in June. Latest remittance data from the Central Bank show Kenyans in North America, including USA and Canada, sent home $162.3 million (Sh14.25 billion) from April to June this year.
"Due to the huge sums involved, remittances are now being recognised as an important contributor to the country's growth and development," CBK says.
Total remittances hit $690.11 million (Sh60.60 billion) in the six months to June 30.