Kenyan man dies a month before his pre-wedding party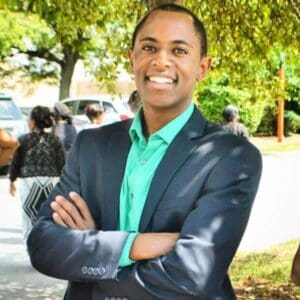 It is with Great sadness that we inform you of the death of brother Edwin Gichuki through a tragic car accident on December 20th 2014.  Edwin was engaged to Jennifer Nzeketha (Rev. Joseph Nzeketha's daughter ), and their wedding plans were underway ( pre- wedding January 24th & wedding in May). Gichuki was also the praise & worship leader in the church as well as a spiritual son of Rev. Dr. Joseph M. Nzeketha of World Compassion Outreach Ministries Int'l.
Memorial services 
In honor of his life, we will have a Tribute Candlelight Service on Friday December 26th 2014, at 6 pm, at 255 Johnston Avenue, Plainfield, NJ 07060. This night will be hosted by his fellow young adults and youth.
On Saturday December 27th 2014, at 2 pm, we will have a fundraiser at 255 Johnston Avenue, Plainfield, NJ 07060.
On Sunday December 28th 2014, we will have a memorial service, at 4 p.m., at Perry Funeral Home 34 Mercer St, Newark, NJ 07103.