Sad day as Kenyan couple bury all their children in one day
Sad day as Kenyan couple bury all their children in one day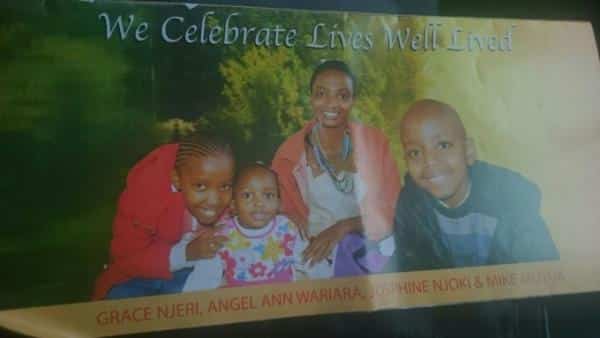 It was a sad day today as many people came out to help a Kenyan couple bury all their children in one day,the dead,were  children of Peter Kabugi and Hannah Wariara Koinange.
The dead children are, Josphine Njoki- 25 year old,Grace Njeri-11 year old,Mike Mutua-8 year old and Angel Ann Wairara Njoki, two year old grandchild.
The deaths came in a way of a drunk driver on the Eastern By-pass at Ruai near Kamakis on May 15th 2016. This is one of the worst thing that can happen to a family and they will need all our prayers and help.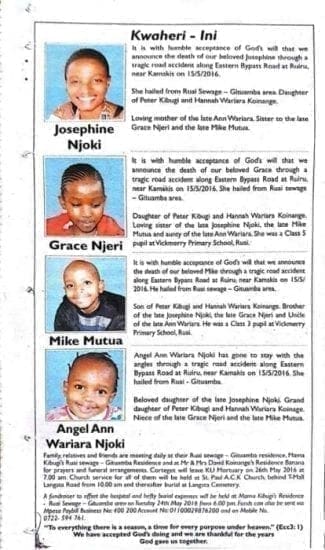 -Diasporamessenger.com
Sad day as Kenyan couple bury all their children in one day