South Africa Declines to Support Amina Mohamed's Candidature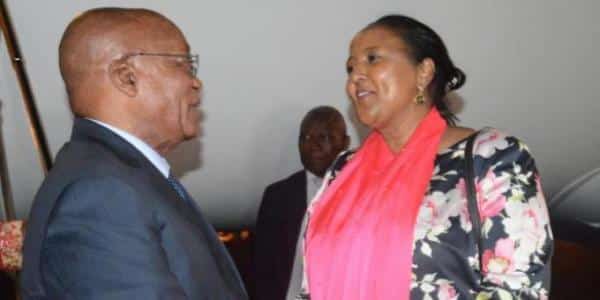 President Uhuru Kenyatta's decision to nominate Foreign Affairs CS Amina Mohamed for the position of African Union (AU) Chairperson was warmly received with a majority of Kenyans expressing hope that the Foreign Affairs CS would clinch the seat.
As President Kenyatta received his South African counterpart Jacob Zuma, foreign affairs experts were optimistic that Ms Mohamed's bid would receive the backing of Zuma's country.
However, the support was not to be as South Africa declined to support Ms Mohamed's candidature in the elections slated for January 2017.
The crucial support was lost on account of a decision made by the Southern African Development Community's (SADC) where South Africa is a member country.
In June this year, SADC resolved to support Botswana's Foreign Minister Pelonomi Venson Moitoi, as their choice for chair of AU Commission chairperson.
South Africa indicated that it would abide by SADC's decision.
During the joint press conference on Tuesday afternoon, both Kenyatta and Zuma declined to comment on the issue.
Despite the loss of Zuma's support, Kenya's candidate still stands a strong chance, especially in West and Central Africa.
Kenyatta will be heading to Togo later this week where he is expected to personally lobby for Mohamed's candidature.
Mohamed will be vying against Specioza Wandira Kazibwe from Uganda, Pelonomi VensonMoitoi from Botswana, and Agapito Mba Mokuy from Equatorial Guinea.