Kenyan Man ordered to stay away from children after beating them with a belt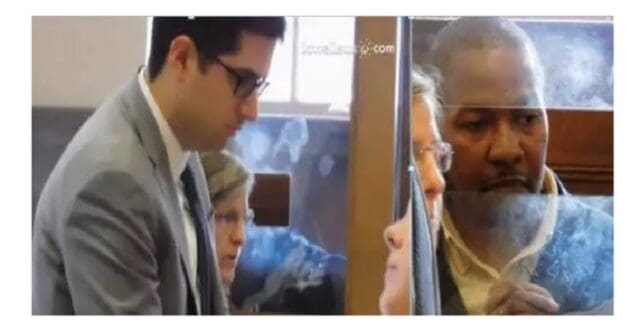 Massachusetts: A 45-year-old Dracut man has been ordered to stay away from his two young children, ages 8 and 6, after police allege he disciplined them by whipping them with a belt, leaving welts and bruises.
In Lowell District Court on Thursday, Michael Ndung'u Kuria was released on personal recognizance and ordered to have no contact with his children after pleading not guilty to two counts of assault and battery.
Prosecutor Matthew Bailey alleges that officials from the state Department of Children and Family Services were contacted on Wednesday by officials at a Lowell charter school attended by the 8-year-old girl.
Bailey explained that DCF was contacted after school officials noticed welts and bruising on the girl. The girl allegedly told officials that her father whips her and her 6-year-old brother with a belt and pinches their buttocks. She allegedly reported she was afraid to go home.
When Kuria was interviewed by Dracut police, he allegedly admitted to using a belt on his children as a form of discipline.
Bailey said the child's mother, who was in court, confirmed the injuries to her children.
Bailey said DCF has allowed the children to stay in the home with the mother, but he asked that the father be banned from having any contact with his children.
Defense attorney Lisa Wagner explained that "normally he is a very good, devoted father" and that Kuria denies he struck his children with a belt.
"There is some misunderstanding of the details of the matter," Wagner told the judge.
Prosecutors sought $1,000 cash bail.
Wagner said her client works full-time and attends Suffolk University at night to earn a Master's degree in "taxes."
Judge Barbara Pearson denied the prosecution's request for bail, but noted that unless DCF clears the father to have contact with his children, he is to move out of the house and stay away from them.
Kuria's next court date is a pretrial conference on Dec. 19.
Kenyan man sworn in as Dracut Town Police Officer in Massachusetts
Kenyan Man ordered to stay away from children after beating them with a belt