Kenyan US Air Force officer dies in a tragic accident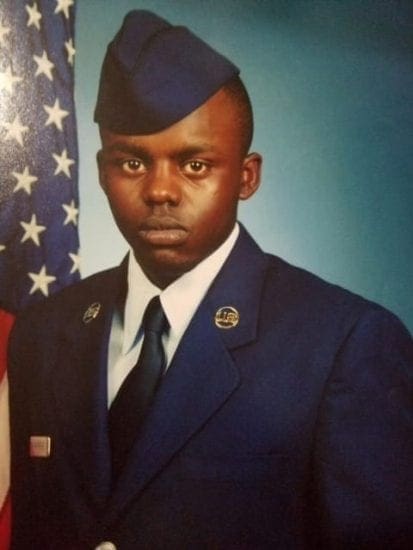 We regret to announce the sudden death of Mr. Kevin Kiarie Mathenge through a tragic accident on 02/6/2017.
He was born in Nairobi Kenya on May 25th, 1988. Kevin moved to America in 2004 at the age of 16, and went to Central high school in Elkhart, Indiana.  After graduating high-school, Kevin attended Redstone college in Colorado graduating with an Associates degree in Aircraft mechanics. In 2009 Kevin joined the US Air Force. Kevin served 5 years (2009-2014)
as a Civil Engineer (Rhino) at  Beale, Air Force Base – California.
He deployed to Guantanamo Bay, Cuba for 6 months in 2013.
Kevin was a loving and kind spirit, who would do anything for anyone. He will be missed dearly.
He leaves behind behind his wife Anna Flowers,  mother Grace Kariuki formerly of Elkhart Indiana,  sister Annie Mathenge of Tampa FL,  grandmother Jennifer Kariuki of Seattle WA, aunties Emma (Kenya) and Maureen of Federal Way WA, uncle Karis (Kenya) , nieces, nephews and cousins:  Ashley, Liam, Abigail, Amari, Ariel, and Jeremy.
Rest easy, baby boy.
Tunakupenda sana
The funeral service will be held on Tuesday February 14th, 2017 at Brandon Funeral Service
621 N. Parson Ave.
Brandon, FL 33510
Service will begin at 11:30 am
For prayers and any financial support, please reach his family at:
Grace Kariuki  (mom) 574-849-2976
Anna Flowers (wife) 916-308-8748
Annie Mathenge (sister) 574- 329-2998