Raila or no Raila, repeat poll must go on— Ekuru Aukot
Raila or no Raila, repeat poll must go on— Ekuru Aukot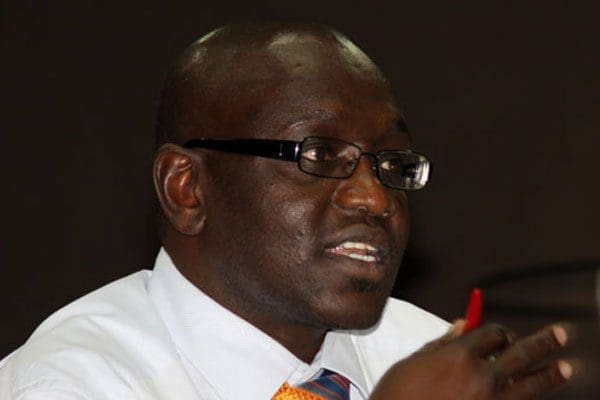 Thirdway Alliance Kenya presidential candidate Ekuru Aukot has now dropped his opposition to inclusion of all eight candidates in the fresh election.
Dr Aukot on Saturday also said the poll will continue with or without Nasa leader Raila Odinga who dramatically withdrew on Wednesday and demanded a new election 90 days after fresh nominations.
RAILA
"The fresh election cannot be predicated on the decision of one candidate. If one candidate choses to withdraw, Kenya cannot come to a standstill," Dr Aukot told journalists in Nairobi following repeated comments by Mr Odinga that there will be no election after he withdrew.
"Politicians in this country have a false sense of self-entitlement that the country cannot continue if they are not there."
But even then, he said, the electoral agency was to blame.
"When a candidate writes to say they have withdrawn, why are you forcing him on the ballot? When the High Court says include the name of Aukot in the ballot, why do you go on a fishing expedition for everybody else?" Asked the former secretary of the Committee of Experts that drafted the 2010 Constitution.
But as he castigated the IEBC for forcing Mr Odinga on the poll, Dr Aukot also dropped his demands for widespread reforms at the agency, including the resignation of Chairman Wafula Chebukati before the fresh poll.
HIS PLEDGE
"After our meeting with the IEBC yesterday, we are somewhat convinced that the IEBC had addressed some of the issues pointed out by the Supreme Court as the illegalities and irregularities in the August 8 elections," said Dr Aukot, pegging his satisfaction as "not 100 per cent", but one he said was to give the commission the benefit of doubt.
In a lengthy statement, Dr Aukot described his candidature as the "only alternative change Kenya needs now".
"Kenya has no shortage of leaders," he said.
He asked Kenyans to vote for a man he said would empathise with them on the deteriorating health sector, uphold the rule of law, steer the recovery of the economy, which he said was "in the Intensive Care Unit", and one he said had an alternative political message, different from the old order.
Source link-nation.co.ke
Raila or no Raila, repeat poll must go on— Ekuru Aukot