Embattled Kenyan-born Australian Senator complained over Sh15m salary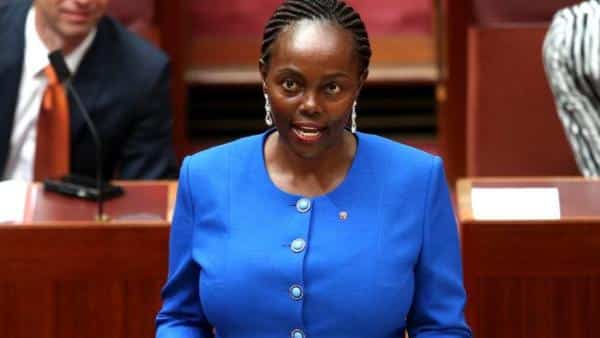 Kenyan-born Australian Senator Lucy Gichuhi is on the spotlight after her involvement in corruption in which she is accused of using taxpayers' money to fuel her own interests.
Media reports emerged on Sunday that she used Australian $2,139 (Sh160, 993) to fly her two relatives to her birthday party in Adelaide, Australia.
Following the revelation, the Senator tweeted that that was "an administrative error involving misunderstanding of travel rules."
She then ordered the financial department to pay the Sh161, 000 in full, this seen as a move to save face.
The senator will now face parliament to explain why she thought the public should bill her relatives' flight tickets to a party.
However, the liberal Senator is not new to controversy.
In January this year during an interview with a local TV station, Sen Gichuhi admitted that her annual salary of $200,000 Australian dollars, an equivalent of Sh15 million was not enough.
'Yes, my salary is somewhere on the website, I don't look at it because it comes into the bank, but it's not a lot of money by the way,' she said.
Australian members of Parliament are allowed to claim travel allowances for official duties such as travelling to or from sittings of the House and attendance of official government functions.
However, Australian House rules state that the entitlement is provided to allow senators and members the opportunity to balance their work and family duties.
The 56 year old is an Australian politician and a Liberal Party Senator for South Australia. She originally sat in the Senate as an independent after which she joined the ruling liberal party in February 2018.