PHOTOS: NYS suspect lives like a king on Sh160,000 pay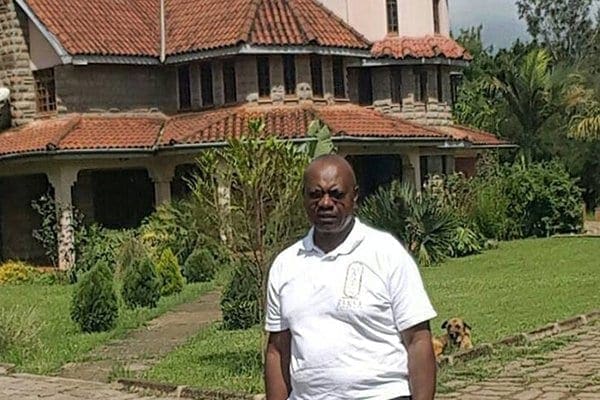 Bernard Masiga Ayienga is the latest star suspect in the ongoing National Youth Service (NYS) mega theft investigations to keep detectives on a whole day's chase.
Mr Ayienga, a senior finance officer at the Public Service ministry – under whose scope the NYS operates – has attracted the attention of investigators because of his lavish lifestyle and love for finer things in life despite remaining in employment for a gross salary of Sh161,800 a month.
The besieged officer last month unsuccessfully sought to preempt arrest with application for an anticipatory bail.
Yesterday, the Director of Public Prosecutions Noordin Haji said detectives from the Directorate of Criminal Investigations (DCI) were closing in on the said suspect for arrest.
"The DCI have told us they are looking for him for arrest. He'll be arrested and prosecuted," Mr Haji told the Business Daily.
If successful, his would be the latest in a string of arrests involving senior public officials and business persons suspected to have engineered and executed the theft of Sh8 billion from the NYS.
It has also emerged that Mr Ayienga sought the anticipatory bail despite his name not being on the initial list of suspects that the Office of the Director of Public Prosecutions (ODPP) had published.
"He knew what he did. Investigations show he was involved," said the DPP, adding that those convicted will suffer asset seizures besides jail terms.
Mr Ayienga's social media wall paints a picture of a man who knows no want, at least where money is concerned.
Well-travelled and in possession of palatial homes in Nairobi and his village in Busia, the senior official is a man who has been living large. Perhaps too large for his remuneration in the civil service.
Senior finance officers are placed in Job Group P with a gross salary of between Sh133,940 and Sh161,800 per month, including allowances.
But the modest remuneration has not prevented Mr Ayienga from taking lavish holidays in India, London, Canada, Malaysia, Washington, DC and South Africa and splashing it for everyone to see on his social media platforms.
In one of his Facebook posts, Mr Ayienga is seen snorkelling at the beach in Zanzibar, along with his wife. Yet in another, he is seen outside a farm house in Canada besides touring Egypt, where photos posted on Facebook show him posing on camel back in front of the famous pyramids.
My Ayienga's village bungalow. PHOTOS | Courtesy/ Facebook
His Facebook page is awash with pictures of posh houses, including a multi-million shilling village bungalow, whose caption reads "Ikulu (palace) in the village."
A picture of the home has a majestic Prado in a compound with well-manicured lawns.
He then proceeds to respond to an awe-struck friend that he built the village house to avoid being labelled a wealthy city dweller, who had nothing to show back home.
The bungalow, by all accounts, is a bold statement of opulence and is among the properties thought to have attracted the attention of detectives toward him.
In the wake of the latest NYS scandal, public procurement and accounting officers, along with their spouses, will be required to submit to State House personal information such as M-Pesa records and social media details in a scrutiny of their wealth.
The NYS economic crime saga has felled several heads while high ranking officials, including Public Service PS Lillian Omollo and NYS boss Richard Ndubai, being detained as investigations proceed.
Most of those detained have left near zero trace of their social media presence but Mr Ayienga has left his intact.
Mr Ayienga: On the right is the compound of the what he described on social media as his Karen home. He belongs to job group P and earns a gross salary of between Sh133,940 and Sh161,800 per month, including allowances. PHOTOS | Courtesy/ Facebook.
Aside from his village house, Mr Ayienga owns another 'palatial home' in Nairobi's Karen Estate and has posted a picture of the imposing edifice on Facebook.
In rejecting the request for an anticipatory bail, the High Court ruled that his application along with that of businessman James Thuita were premature and therefore unmerited.
"I urge them to be calm until such a time they shall be required to record a statement or will be summoned to assist with investigations," said Justice Ngenye Macharia.
This is not the first time that a few well-connected officials have parachuted out of their jobs related to the NYS with stolen cash.
The agency has recently been seen as a slush fund used by unscrupulous government officials to loot.
Update: Mr Ayienga's Facebook page was deleted Friday morning, just moments after this this story was published.