Kenyan Women in USA (KWITU) 3rd Anniversary in Atlanta Georgia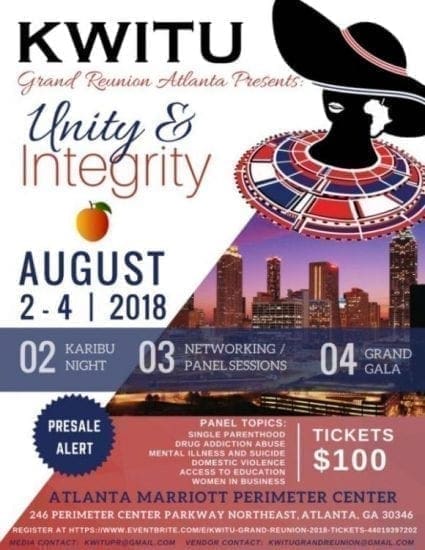 Kenyan Women in the USA (KWITU) is celebrating their 3rd Annual Grand Reunion from August 2nd to 4th 2018 in Atlanta Georgia.
The event is already sold out with an anticipated 450 women in attendance and coming from all over the country.
On Friday August 3rd 2018, there will be panels discussing with variety of topics that affect Kenyan Immigrant women eg: Mental Health, Parenthood, Domestic Violence and Entrepreneurship.
There will presentation from Kenyan dignitaries including Ambassador Robinson Githae and other sponsors on investment opportunities during the Gala on Saturday August 4th.