World Suicide Prevention Day: Five factors that contribute to suicide
World Suicide Prevention Day: Five factors that contribute to suicide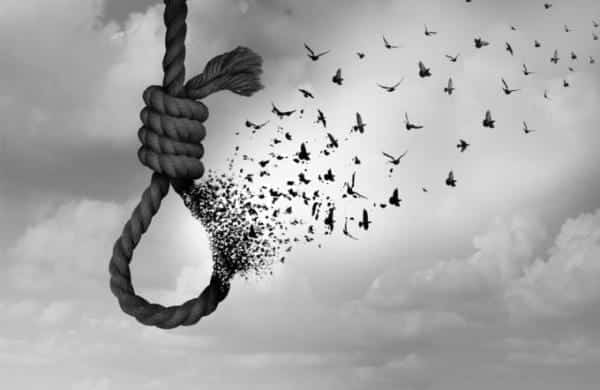 The world's suicide day is marked on every 10th September- a day meant to create awareness on Suicide.
Suicide is one of the issues that people will opt to whisper about and try to cover up when it happens to someone around them being that the stigma of people who have attempted suicide is very high and families who have lost someone through suicide tends to be alienated by members of the society. Though this doesn't help the situation at all, because in most cases it denies members affected directly a chance to have a support system or even seek therapy.
It should be noted that suicide is the visible end product of struggle, stress, mental illnesses or disorders. So the debate of if committing suicide is selfish or not should not be justified.
According to World Health organization (WHO), 800,000 thousand people commit suicide annually.
Suicide cases is rising by 58% in Kenya since 2007. Last year's report indicate that there were 421 people commuting suicide in 2017 majority being men at 330.
Below are top five factors that contribute to suicide:
1. Mental Health condition
In most cases mental health illness or condition contribute to one feeling suicidal and attempting the act. This, in most cases, happen when one has been ill for some time and has not reached out for professional help.
It can also happen if the victim is not living in a friendly environment; not following through with the doctor's prescription as well as illnesses including schizophrenia, bipolar, depression.
It should also be noted that substance abuse and self-medication do put one at a risk
2. Unemployment
Unemployment is one of the major contributors of stress among most people especially the youth and hence putting then at a higher risk if being depressed, or substance abuse.
3. Rejection
Its only normal for any human being to want to fit in to be loved and appreciated, and for some, this is their own sole purpose of living. If the people they attach value to do not appreciate them, they find their life meaningless and may feel no need to live.
4. Terminal illnesses/Accidents
In most cases you find that this are situations that one was not prepared of. The changes and could be great contributors of stress, leading to depression, especially when one finds that they can no longer offer the services they used to or live a normal life. Some finding suicide as a way to end the suffering.
5. Lose
Every person has a different coping mechanism and lose highly affects ones status. Lose of investment, property, and loved ones can at times lead to one feeling like a failure and guilty. This can affect their esteem and how they view themselves in the society thus contributing to or triggering suicidal thoughts and attempts.
-standardmedia.co.k
National Suicide Prevention Lifeline
World Suicide Prevention Day: Five factors that contribute to suicide