Kenyan billionaire vows not to take any salary after Uhuru's appointment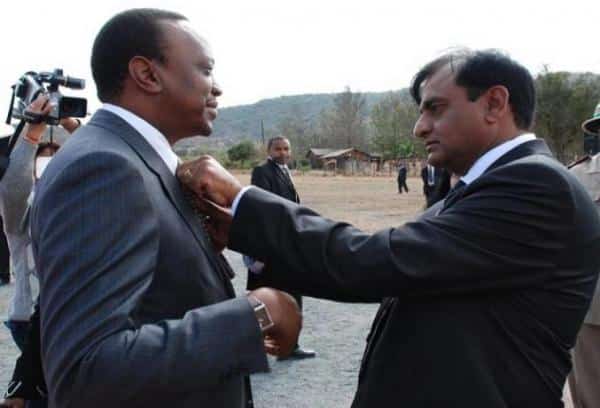 City billionaire Narendra Raval, who was recently appointed by President Uhuru Kenyatta as the Egerton University Chancellor, has announced that he will not take home any salary.
Through a post on his Facebook page, Raval noted that he will donate all the financial benefits he is set to get to the Chancellor's Donation account to support needy students.​
"As I begin my work, I would like to commit that I will not take any salary, allowance or financial benefit from the university. Instead, this will go to Chancellor's Donation account and it will be utilized by the University to support the needy students for their fees.
"Moreover, none of my Companies, Devki Steel Mills Limited, National Cement Company Liimited (Simba Cement) or Maisha Mabati Mills Ltd or any other company that I own will enter into any business transaction or supply goods to the University, unless it is free of charge supply.
"This is among many things is part of my promise to make the University a better place and transforming lives through quality education," he wrote.
Guru, as he is popularly referred to, is considered one of Kenya's most successful entrepreneurs and will serve as Egerton University's chancellor for the next five years.
In 2015, he was featured in Forbes' ranking of Africa's richest people with a fortune of more than $400 million.
According to his autobiography, Guru: A Long Walk to Success, the astute businessman began his work life as a young, teenage priest in Nairobi, Kenya.
Today, Guru Bhai runs his business empire with more than 4,500 employees spread across East Africa.
Also, he regularly gives scholarships to hundreds of destitute Kenyan children every year and funds the rehabilitation of schools and other educational centres in low-income areas in Kenya.