Why I gave up my job as a NASA scientist to become a nun
I fell in love with Kenya.
Why I gave up my job as a NASA scientist to become a nun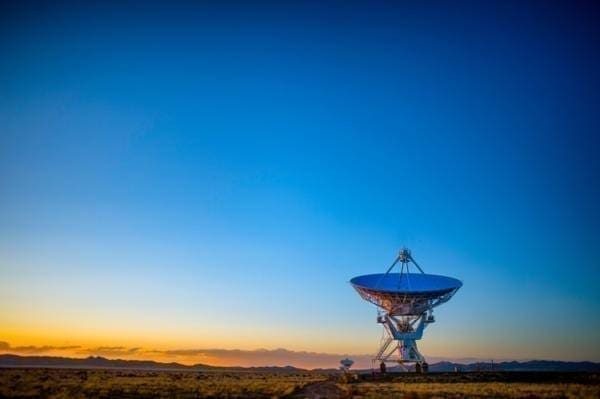 Libby Osgood is a NASA scientist who experienced meaning in a new vocation ministering to Kenyans:
Most people only hear the last 10 seconds of the countdown before a rocket launch. In reality, it takes hours and requires several days of rehearsals. The few exciting minutes are preceded by months of tedious work. My journey from Aerospace Engineer to Sister was similar. There is no 10-second version of my appeal history. It included years of questioning and groundwork that culminated in a few magical minutes of clarity, followed by the actual operations that required a million yes votes to be repeated after being originally committed to religious life.
Shortly after taking off in 2008, I found myself at a slower pace at a NASA subcontractor in Phoenix. The pace was slower, full of meetings and cabins. I began to feel restless and after two years I decided to go to Kenya with an organization called Mikinduri Children of Hope to provide medical, dental and visual services in a small village. I was assured that I would be employed without medical training; and after countless hours staring at an immobile metal satellite, I desperately wanted to work with people.
I fell in love with Kenya. The landscape was lush and green in places; On the simple tin buildings bright colors were painted to promote Huggies and condoms. I saw in the Kenyan people what it means to radiate God's love. This was something that I had not seen or felt in Phoenix. Before I left Kenya, I decided to quit my job, give up the comfortable and steadily growing salary, and take a year off to enjoy.
After a year with the family, scrapbooking, yoga and road trips, I started as a professor of engineering at the University of Prince Edward Island. For six years, I supervised students when they discovered engineering design while earning my PhD. I returned to Kenya every February and involved my students as much as possible in the travels so they could develop their skills and help people who were really in need.
My journey from Aerospace Engineer to Sister followed a similar timeline. There is no 10-second version of my appeal history.
I became more involved in the church and engaged in a new diocesan group for young adults. We went to Mass, gathered for dinner and discussed theological issues. But I have seen this Catholic side of me as something I have done over the weekend. I saw my religion and my job as two separate parts of myself
In 2015, I went on a weekend trip with a couple of friends from the group of young adults in my church, including a sister from the Congregation of Notre Dame. We spent one night in rustic cabins in Meat Cove, Nova Scotia, without electricity or running water, surrounded by an ocean of whales and a sky full of stars. The discussion, sitting on the porch and trying to solve the problems of the world, turned to the topic of service. But I never had the feeling that the word applied to me. When I expressed my disappointment with the word, my friends looked stunned.
"Your life is a service," they said.
I shied, "I teach engineering, that's all."
As if I see myself For the first time, the nun asked, "Do you know what we are doing?" When I did not answer, she explained that "liberation of education," the charisma of the CNDs, encourages the sisters in each Form that is free to empower and educate the human spirit.
Why I gave up my job as a NASA scientist to become a nun
The idea of ​​the liberation of education and the associated potential for my future as a nun shook my whole world.
For a few seconds I saw my life clearly integrated. It became clear to me that I did not need to evangelize or mention God at work when serving my disciples and co-workers by simply loving them and treating them as worthy, sacred individuals. We had a bounce.
The concept of the liberation of education and the possible promise he had for my future as a religious sister shook my whole world. After almost two weeks of intense joy, I decided that this was more than just a retreat. I appeared at the sister door and asked her to "sell me for this nun." She laughed, we talked and I left with answers to my questions. Nearly four years later, I am nearing the end of my novitiate and will be making my first vows this summer.
At this moment, the real work is done after the exciting last seconds of the countdown. In addition to prayer, teaching and service, my duties were atypical: repairing toilets, replacing sinks, laying floors and painting walls. I was ashamed of that both when I was in church (because I did not do more for God's Kingdom) and when I was at work (because maybe they thought I was trying to preach).
Although I've never been discouraged When it comes to religion at work or at school, no one has, and neither has me. When we worked around the clock in the last months before the launch of the satellite in 2008, none of the other engineers asked for a break on Sundays to go to church, so I never did. My self-imposed censorship meant I sacrificed sleep to find service during my few free hours. During my last semester as a Ph.D. Student, I had to justify why I did not present at the student research conference – a requirement for graduation. It was too embarrassing to say that I was making a pilgrimage to Medjugorje, so I muttered, "It's a religious thing." Religion was a taboo subject in the department, and the topic was deleted without another word.
The Void Where once the shame sat, is now an open vessel that is slowly filling with spiritual scientific aspirations and allowing me to view both science from a spiritual perspective and spirituality within a scientific framework. Teilhard de Chardin, S.J., Ilia Delio, O.S.F., and Kathleen Deignan, C.N. D., were my first teachers in this integration and have given me a new way to be in awe of the universe. In the novitiate, I discovered scientists who studied their faith under the microscope and studied how their beliefs influenced their science and their science. I've read every book that the library on quantum physics can offer to better understand the unfolding grand design of our invisible but palpable God.
I've learned that faith is not just for those who consider themselves religious: I believe in a god of love, and quantum physicists believe that their specific theory is true, whether string theory or quantum loop theory, although they have no concrete evidence.
Often people are fascinated by the transition from working to satellites to the novitiate, but the journey has felt natural to me. I have always trusted that God has given me both the compass and the tools I need – and sometimes a heartfelt push in the right direction. As a paleontologist, Teilhard de Chardin said, "God is the tip of my pen, my spade, my brush, my needle – my heart and my thoughts." For me, I can now comfortably testify that God is the tip of my whiteboard marker, my spacebar, my wrench, my headset – from my heart and always from my thoughts.
By Libby Osgood
Source- americamagazine.org
Why I gave up my job as a NASA scientist to become a nun