Why all the hullabaloo about the 2-year US student visas for Kenyans? My take!
Why all the hullabaloo about the 2-year US student visas for Kenyans? My take!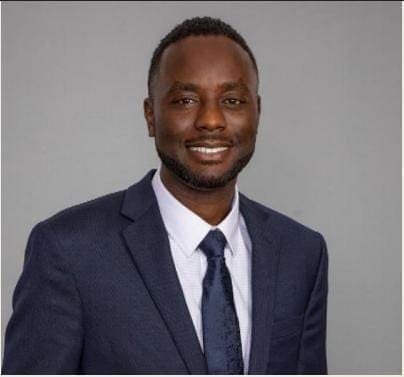 There has been a lot of outcry about the latest news that Kenyan students will be getting 2-year US student visas instead of 4 years as it has been the case before. I have received several messages from my followers asking clarification on what this means.
It is said that the main reason for the latest student visa changes is because
Kenya
is one of those countries whose students have notoriously overstayed their visas. Quite true though!
Well, rather than create a fuss about this drastic change by the US government, let's first of all ask ourselves, why do we overstay our visas, and how can we solve this issue of visa overstay. I will first address the overstay issue before I give you my view on the ramifications of the new 2-year visa changes.
Please note that this post may make some people "catch feelings", but that is fine. As someone with an organization that deals with student matters in America, I have an obligation to educate those prospective smart international students who religiously follow me and consume my content. If you are not one of them, it is fine, just pass this!…Ok?
You see, us Africans never talk about undocumented
immigrant issues
openly here in America, mostly because they affect almost every one of us. Almost every household know one or two people who do not have the right immigration papers, and therefore it is an extremely sensitive topic to address.However, people back home need to know these things so that they can make an informed decision.
Here in the US, about 30-40% of African immigrants do not have the right immigration papers. Meaning they live and work in America illegally.
One interesting fact is that majority of this group of our people came to America as International students. They never crossed the border illegally! They went to the embassy, were given a visa and were admitted at the US airport, but somehow, they found themselves in this situation of not having the right immigration documents.
I have always said this a million times, that as an international student, one of the most challenging thing that you will ever face if you want to live and work in USA is to figure out how to transition from a student to a permanent resident.
Majority of our students come here blindly without really thinking about how they will make that transition. No one tells them before they leave Africa. They come here and then they are surprised with what they must do.
One of the major problems us Africans have and continue to make the same mistake repeatedly, is coming to USA without enough funds to take care of our studies as international students.
You know how we normally do it? We get just enough to push us through school for one semester, and then hope that we will be able to work and pay for the school fees.
Who told you that you can earn enough to pay for your school fees? Do you know how much it costs to study here? Do you know that as an international student you are only allowed to work 20 hours a week on a minimum wage and that this kind of money is barely enough to pay your rent?
You see, if we keep making the same mistake, we will continue suffering as international students.
If you are a smart prospective international student, you need to make sure that you have enough funds to push you through school in
America
. If not, you will drop out of school and fall out of status and once you do that, you will become an illegal alien.
The consequence of being an illegal immigrant is that it is extremely hard to work in corporate America, even if you are smart. You will end up working those odd Jobs that a lot of Africans do. They do those jobs because, those are the only jobs one can do if they do not have the right papers.
Now, you may ask yourself, how do you get enough funds to take care of your education in America?. There are options for unsecured international student loans and loans that require a cosigner. This is a great option for needy smart student who want a US education.
When I came to US as an international student, I realized majority of Indian students study in the US on student loans. Only
Africans
do not….and these Indians complete their studies and work good jobs in corporate America. Such jobs come with work visa, and most of these work visas are taken up by them.
The US government offers 140,000 employment-based green cards every year and each country is allotted 9,800 of those visas, yet very few of us Africans get them. 80% go to Indians!…..Reason being, Indians complete their studies, and remain in good standing under the law and therefore are able to transition seamlessly.
Most Indian students know what career trajectory they will take, even before they land here. One time I asked an Indian friend of mine that I was working with, if before he came to study in USA, he knew whether he would be doing the same IT consulting job he was doing at that time. Do you know what he said?…"heck yea!..I knew it!".
Guess what?, for me when I left Kenya, I had no idea what would happen to me after I got in America. I came here blindly like millions of other Africans do. Vastly different from what these Indians do. No wonder they are many steps ahead of us on so many levels.
Indians are richest group of people in America. They make more than the white Americans, and yet they came to USA as immigrants just like us……and majority came as students on student loans!!..Yes!..Student loans!
Very few Africans get permanent residency through employment, and yet it is one of the easiest ways to transition from a student to a skilled worker in USA.
Unless we figure things out, we will keep struggling in getting the right immigration papers in USA.
Now back to the 2-year visa issue. In one of my episodes on my popular show "Success with Bob Mwiti", I actually addressed the issue of what a visa and an immigration status mean.
So, let me clarify, A visa is just a stamp you get on your passport that allows you to leave you country and seek admission at the port of entry here in the US.
Once you land here in the US as s student, you must attend the school and maintain your immigration status as a student. Key word here is MAINTAIN. Failure to do so will make you become an illegal alien and if you are caught you may be deported.
So, what really matters once you are here in the US as a student, is that your immigration status is current as shown on your SEVIS record which is tied to your I-20 document not your visa stamp!!..ok!
Let me clarify this a bit, let's say you have 5-year visa like it was before, and you come here and drop of out of school due to school fees issues after one semester. Then even though you had 5-year visa stamp on your passport, you will be out of status and you could be deported.
Now assume, you got 2-year visa on your passport, and you came for a 4-year undergraduate program and you have been studying smoothly, and by the 3rd year, your visa has expired. What that means is that, even though your stamp is expired, you will still be fine because your immigration status as shown on your SEVIS record via your I-20 is still intact. What matters is your SEVIS record on your I-20 document!
The only slight concern with this 2 year visa when studying a 4 year course is that, if for any reason you decide to travel outside the US after 2 years, then you will have to attend a student visa interview. If you were in school throughout, you will never have a problem getting your student visa renewed, but if you did not maintain your status then you will be in trouble.
In conclusion, what we need to fix is our mentality on the best way to migrate to USA as international students and how to get the funding needed to take care of our education in America.
There are abundant opportunities for smart students in America and Indians have figured this out, and yet us Africans keep languishing down there with low paying jobs and lack of immigration documents. Unless we fix that, we will keep on struggling and it will become harder to get these student visas at the US consulates!
A Little Bit About Me!
I am a former international student in
USA
and I am a senior IT consultant in the areas of Oracle EBS Financials and Robotics Process Automation (RPA) here in USA. I am the programs director of Appstec America – A consulting company based in Tampa, Florida, USA.
I've been blessed to have learned a lot in my career as an IT consultant. My life has truly changed, and I've made it my mission to give back and serve others beyond myself.
Whether that be helping you to relocate to USA as an international student, train you as an IT consultant, help you start and build your own online business, creating your financial freedom, motivating you to pursue your goals and dreams, to being more productive, to inspiring you to constantly improve yourself.
My mission is to get you to wake up to the unlimited potential within you and achieve what you're truly capable of through my various self-development training programs.
On the internet, I openly and passionately share my life experiences and all of the very best concepts, strategies, tools, and resources that I continue to discover that have made a measurable difference to my life, and will do for you as well.
Keep your dream alive and never give up!
Why all the hullabaloo about the 2-year US student visas for Kenyans? My take!