Kenya ranked 26th among top 30 open-minded countries
Kenya ranked 26th among top 30 open-minded countries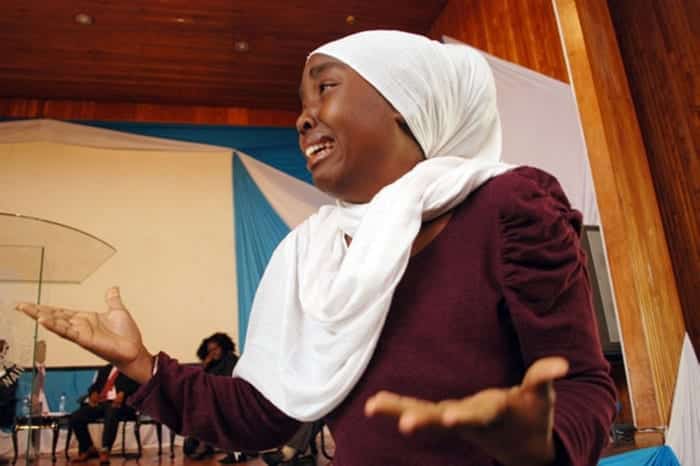 Kenya's bashed image abroad has got some sprucing after an international survey described it as among the top 30 open-minded countries.
Ranked at position 26 overall, Kenya is the only African country in the top 30 list.
The ranking was based on its contribution to seven keys areas notably science and technology, culture, international peace and security, world order, planet and climate, prosperity and equality, and health and wellbeing.
The survey says that Kenya encourages its people to be receptive and has government's policies geared towards improving the state of the world.
The Good Country Index placed Kenya at number 26 after the site's founder Mr Simon Anholt, an independent policy advisor considered Kenyans a more outward looking people who are concerned about the international consequences of their national behaviour.
"For me, the best result was Kenya's ranking at position 26, as it demonstrates that contributing to the greater good does not have to be a question of money," Anholt wrote in an email to BusinessInsider.com, a respected business magazine.
The ranking was created with the merging of 35 data sets produced by various organisations among them the United Nations, World Health Organisation, and Unseco over a period of nearly three years by Mr Anholt, a recipient of the 2009 Nobel Colloquia Prize for Economics.
He is currently an Honorary Professor in Political Science at the University of East Anglia in Britain.
"What I mean by a 'good country' is a country that contributes to the greater good. We have given each country a balance-sheet to show at a glance whether it is a net creditor to mankind, a burden on the planet, or something in between," said Ms Anholt.
An overwhelming majority of the top 30 nations listed on the index are European, making the region the most significant 'cluster of goodness' in the world.
TOP COUNTRIES
The top countries are Ireland, Finland, Switzerland, Netherlands, New Zealand, Sweden, United Kingdom, Norway, Denmark and Belgium respectively.
Belgium, Malta, and the Netherlands are the leading European countries in the exportation of creative goods and services, offer lax visa restrictions, and aim for a strong freedom of the press and movement.
Although Germany contributes more than any other country in the World Order category — which measures indicators like charity giving and number of UN treaties signed — its overall ranking (13) is slightly compromised by a low ranking in the international peace and security category.
Kenya's mention comes in for its magnanimity that has seen it host over half a million refugees for over two decades following conflicts in war-torn countries in the Great Lakes region.
nation.co.ke
Kenya ranked 26th among top 30 open-minded countries