GOVERNOR MUTUA'S FIRST WIFE LOCKED OUT OF COUNTY FIRST LADIES CLUB
GOVERNOR MUTUA'S FIRST WIFE LOCKED OUT OF COUNTY FIRST LADIES CLUB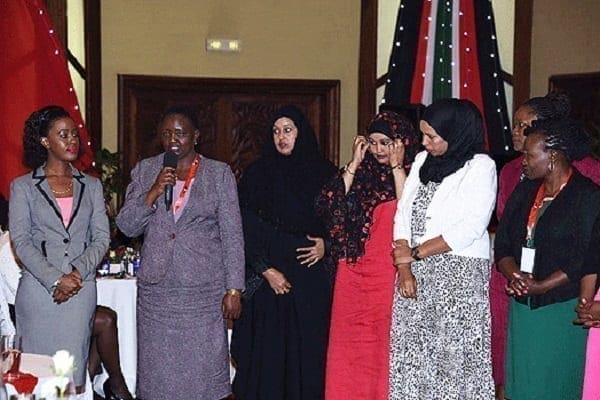 Governor Alfred Mutua's estranged first wife has been locked out of the County First Ladies Association.
The association has instead recognised the governor's youthful second wife Lillian Nganga as the First Lady of Machakos county.
Ms Nganga was on Friday pictured alongside 46 other county first ladies during the launch of the association's five year strategic plan.
The association has been at crossroads over its legitimate members. Wives of polygamous governors have often showed up for its meetings to represent their respective counties.
The first wives have always insisted on their legitimacy as first ladies of their respective counties.
Governor Mutua and his first wife, Dr Josephine Thitu, have been embroiled in a acrimonious tussle over the custody of their three children.
Dr Thitu, a pharmacist, also claims ownership of the couple's house in Westlands.
The governor at one point attempted to block Dr Thitu from leaving the country with their three children for a vacation last year.
Governor Mutua is on record for dismissing the reports as lies.
His second wife, Ms Nganga, has often been subjected to condemnations on social media when spotted on public engagements.
Early this year, Governor Mutua rolled out a red carpet for his young wife when she visited a children's home in Kangundo.
She had visited "orphaned and semi orphaned children" at AIC Kangundo Children's Home, which houses 100 children in Kangundo Sub-County.
-nairobinews.co.ke
GOVERNOR MUTUA'S FIRST WIFE LOCKED OUT OF COUNTY FIRST LADIES CLUB