VIDEO: DRAMA AS NIS OFFICER KILLED BY MOB IN DONHOLM
VIDEO: DRAMA AS NIS OFFICER KILLED BY MOB IN DONHOLM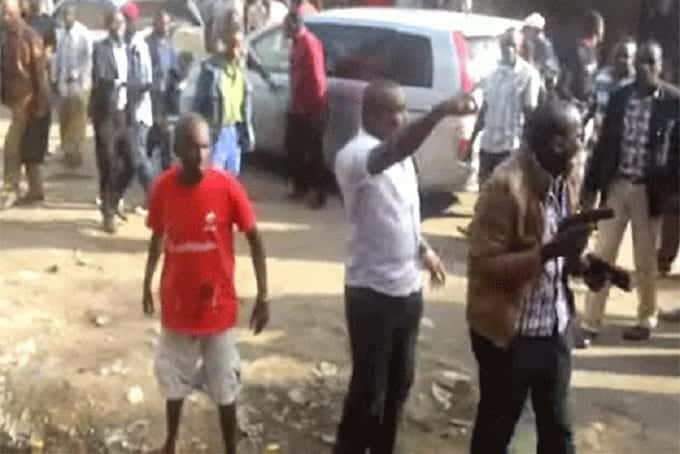 A National Intelligence Service officer was beaten to death by members of the public while his colleague escaped death narrowly in Donholm on Sunday evening as they attempted to clear a traffic jam.
The two officers, both based at the NIS headquarters, had alighted from their car and tried to control traffic but members of the public mistook them for robbers.
In the ensuing confrontation, one of the officers shot a resident on the hip.
Detectives from the NIS on Monday visited the scene and Buruburu police station after preliminary investigations showed that some two police officers, one believed to be from the Inspector General's office, disarmed the NIS officers and left them at the mercy of an angry mob.
-nairobinews.co.ke
VIDEO: DRAMA AS NIS OFFICER KILLED BY MOB IN DONHOLM