Gideon Moi, two senators survive bid to oust them from Kanu
Gideon Moi, two senators survive bid to oust them from Kanu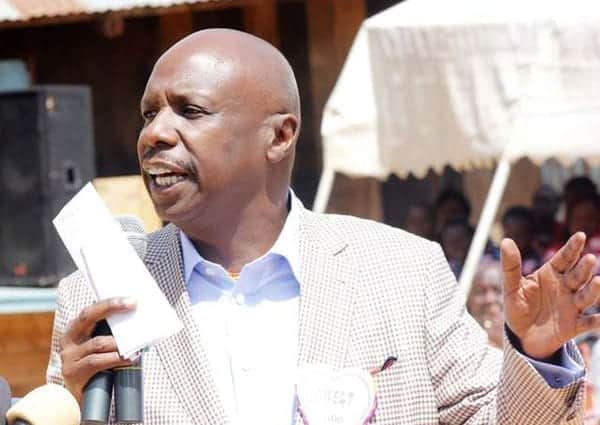 The Political Parties Disputes Tribunal (PPDT) on Thursday declined to kick out three senators by declaring them non-members of the Kenya African National Union (Kanu).
The tribunal had been asked to declare Baringo Senator Gideon Moi – the Kanu chairman – Senator John Lonyangapuo (West Pokot), nominated Senator Zipporah Kittony and Kanu Secretary-General Nick Salat partyless for supporting another political outfit during a by-election early this year.
The senators were accused of breaching the Political Parties Act when they campaigned for Nyangores Ward candidate Andrew Maritim of the Patriotic Peoples Party of Kenya (PPPK), now Mashinani Development Party (MDP).
Isaac Aluochier had alleged that Kanu has not entered into any coalition agreement with PPPK/MDP to promote its interests and therefore the three senators and Mr Salat "have constructively resigned from Kanu by actively campaigning for Mr Maritim".
But lawyer Titus Koceyo, representing the three senators and Mr Salat, opposed the move, arguing Article 33 of the Constitution allows freedom of expression.
The tribunal members are Kyalo Mbobu, James Atema and Paul Ngotho.
"As correctly pointed out by Mr Koceyo, Mr Aluochier has failed to produce tangible evidence to prove the allegations against the Kanu Chairman Mr Moi, Mr Lonyangapuo, Ms Kittony and Mr Salat that they actively promoted the interests of another party," Mr Mbobu ruled.
The tribunal said a party that makes an allegation must prove it to the required standard.
They ruled that Mr Aluochier only made available an affidavit that was not supported by any other form of evidence to prop his claim.
"In the absence of any other evidence to prove the four constructively resigned from Kanu by promoting the ideologies of another party, the case is hereby dismissed."
-nation.co.ke