VIDEO:Watch How The President Would be Protected During Attack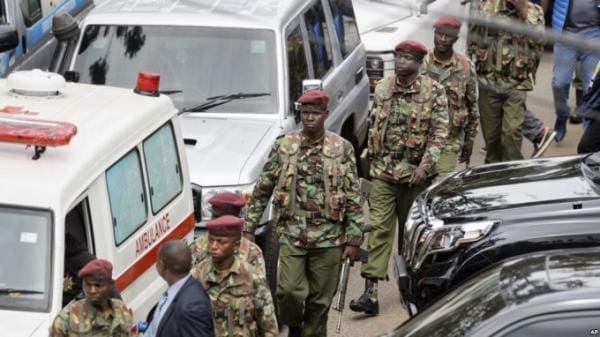 A foreign company that offers training to soldiers and private security personnel has released a video revealing the secret training it conducted in Nairobi.
The drill by G-1 Tactical Solutions was geared to prepare individuals who offer protection to Very Important Persons (VIPs) including the President.
In the energy-packed clip, different tactics that security providers could employ in case an enemy ambushes an eminent person on the road are unveiled.
The trainees are seen driving at very high speeds and strategically coordinating to ensure that the dignitary they are safeguarding is out of danger.
Just like in action movies, the security team is captured transferring the VIP from one vehicle to another in a bid to confuse the attacker, hence, safely evacuate their subject undetected.
In one of the tactics titled evasive driving, the guards are trained on how to reverse their vehicle at high speeds and also drive in the same manner in order to avoid the attacker.
-kenyans.co.ke