Kenyan man in US prison loses fight with DStv
Kenyan man in US prison loses fight with DStv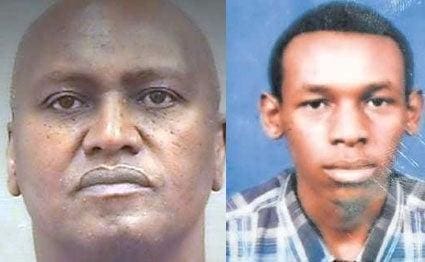 A Kenyan serving a 10-year jail term in the US for theft has suffered yet another blow after the High Court dismissed an infringement of rights case he filed against MultiChoice Kenya and the Copyright Board.
High Court judge Chacha Mwita dismissed a 2015 suit by Jeffrey Sila Ndungi seeking damages from MultiChoice and the Copyright Board for raiding his house and confiscating equipment he was using to tap DStv signals for distribution to other people without a licence.
Mr Ndungi, 32, is serving time in a US jail for stealing Sh7.7 million from federal authorities through issuance of a dud cheque electronically in 2012.
He was convicted by a Texas court and handed a 10-year jail term and a Sh25 million fine for stealing from the US government. Back in Kenya, MultiChoice and the Copyright Board had in their defence referred to Mr Ndungi as a shrewd con man, who had been supporting piracy in North and West Africa, in addition to his niche market, Kenya.
Court documents show that following a raid in his house Mr Ndungi was subsequently charged at Nairobi's Milimani Magistrate's Court with the offence of tapping into DStv signals and distributing the same without a licence.
The criminal case is still pending. He is further accused of committing a similar crime in Nigeria.
Mr Ndungi had sued MultiChoice and Copyright Board for damages arguing that his rights were breached when his house was broken into without a search warrant, a petition which he has now lost.
"Having carefully considered the petition, the evidence and the law, I am not satisfied that the petitioner has proved either that his constitutional rights were violated or that he suffered any damage," Justice Mwita ruled.
The judge observed that the law allows a police officer to arrest, without a warrant, any person suspected, upon reasonable grounds, of having committed an offence under the Copyright Act.
The judge further noted that the Act allows any officer of the board, who at the time is wearing a visible badge of office and authorised in writing by the board, to arrest, without a warrant, any person, who, commits any such offence, and to detain such a person until the person is delivered into the custody of police to be dealt with according to law'.
-businessdailyafrica.com