Death Announcement For Professor Erastus Njage Of Randallstown, Maryland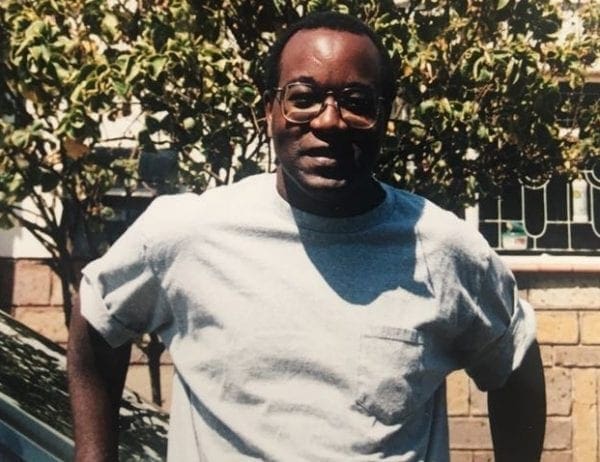 We are deeply saddened to inform you that Professor Erastus Njage of Randallstown, Maryland USA has passed away. Professor Njage suffered from Parkinson's disease and was found deceased at his home on Sunday, June 17th, 2018.
Njage, a graduate of Howard University, Washington DC and Massachusetts Institute of Technology (MIT) Cambridge, Massachusetts, was a Professor of Electrical Engineering at Morgan State University, Baltimore Maryland. He was the son of the late John Wakiumu Njagi and Grace Nyakio Njagi of Karen/Langata Nairobi Kenya; a brother to Jane Gathoni Lithimbi of Mombasa Kenya, Florence Wambui Nyoike of Pflugerville Texas, James Mathu Njagi of Nairobi Kenya, Peter Ndicu Njagi of New Jersey and Ruth Wanjiru Gacoka of Nairobi Kenya.
Njage is survived by daughters Yvonne Njage and Nyakio Njage and his devoted ex-wife and friend Donna Clayton.
Friends and family are meeting daily between 7:00pm and 9:00pm at Donna Clayton's residence for prayers and support at 26 Papago Court, Randallstown Maryland 21133. Parking is restricted please park on Marriottsville Road or Winands Road.
Memorial Service & Funeral announcements are being prepared and will follow shortly.
Funeral Service/Memorial: Vaughn C. Greene Funeral Services, 8728 Liberty Road, Randallstown, MD 21133 USA| +1 410-655-0015| Friday, June 29, 2018| Wake: 2:00 PM to 2:30 PM| Funeral: 2:30 PM to 3:30 PM
Interment/Burial: Woodlawn Cemetery and Chapel Mausoleum, 2130 Woodlawn Drive
Woodlawn, Baltimore County, Maryland, 21207 USA| +1-410-944-2600 | Friday June 29th, 2018 at 4:00 PM to 5:00 PM
Repass venue: Diamondz – Venues & Event Spaces, 9980 Liberty Rd, Randallstown, MD 21133 USA| +1-410-521-1155|Friday, June 29th, 2018
Visiting guests may find suitable hotels in the Owings Mills MD area
For more information please contact:
Peter Njagi: +1 856-718-2718
Florence Nyoike: +1 512-803-8167
Ian Macharia: +1 202-640-0989
Alex Mutonyi: +1 443-985-1633
Ben Mwaura: +1 443-850-3463
Audrey Clayton +1 443 621 0647
Nadisha Clayton +1 443 266-3190
Justin Clayton +1 443 418 7536
Pastor Mugweh: +1 410-236-5401
Catherine Njoka: +1 410-916-0712
Patricia Njoroge: +1 540-287-6302
Jazz Clayton: +1 732 595 7397
Donna Clayton: +1 443-841-6069
Nairobi Kenya
Amolo Ng'weno: +254 722 522 717