#WeKnowYourSalary: Itumbi, Murkomen speak on lifestyle audit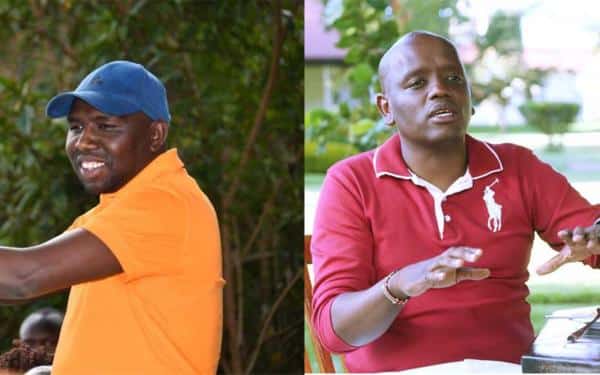 Just days after President Uhuru Kenyatta's directive for all public officers to submit to lifestyle audits including him and his Deputy William Ruto, Kenyans have taken it to social media under the hashtag #WeKnowYourSalary in a bid to support the President's directive.
In a tweet, Majority Leader & Senator for Elgeyo Marakwet County, Kipchumba Murkomen said "Lifestyle audit it not investigations and it's not compulsory. It's a voluntary moral process. To make it legal we have to establish the legal framework for it and even then what's established cannot be used for prosecution."
Joining the conversation online, the Secretary of Innovation, Digital and Diaspora Communication in the Office of the President, Dennis Itumbi said;
"@kipmurkomen is saying the truth. Wealth is best measured by understanding all income streams. For a long time many thought the good senator owns a chopper. Now it will be clear he does not, but at least we will know he owns a tractor. The tractor earns him x amount above salary"
This however stirred different reactions on twitter under the hashtag #WeKnowYourSalary
#weknowyoursalary is absolutely annoying to read. All that money they steal from us goes into land, concrete, real estate and hotels. Really? That's all they can think of? No wonder these relatheives are telling Kenyans that the only education they need is for construction!
Kenyans have taken matters into their own hands and started assisting with the Lifestyle Audit
#WeKnowYourSalary
Question is: Will this information be put to good use? Is there an end-plan to all this circus? Prosecutions? Return of public property & looted funds?
#WeKnowYourSalary many apartments, 4wds, mansions and the many upcoming huge awesome buildings are proceeds from our taxes which were meant to build our roads, hospitals, schools, sports grounds etc.
Before you condemn social media only as destroying democracy, see what Kenyans are doing over at #WeKnowYourSalary as a citizen driven, public audit of senior government officials.
Ask an American billionaire how he made his wealth and he will say real estate. Ask a Frenchman,he will say hotels and restaurants. Ask an Italian billionaire he will say fashion industry. Ask a billionaire Kenyan politician "Ni Mungu tu!" am a Hustler #WeKnowYourSalary
Wangechi Kariuki

@WangechiKariuki

I totally agree that no one ever became wealthy on a salary. But let's not kid ourselves, what we want to fight is illegally acquired wealth.If you can show the legitimacy of the wealth, no one has an issue. I doubt anyone at this point is questioning the wealth of Manu Chandaria
And I agree the hashtag #WeKnowYourSalary is pretty immature because it assumes you cannot acquire riches through other means. But let's not take Kenyans for dimwits who don't know what outright theft of public resources is
In developed nations the super rich like Bill Gates, Elon Musk, Jeff Bezos have inventions to their names, in Kenya, the super rich have no invention, no patent, no product to their names. How did they accumulate so much money without inventing a product? #WeKnowYourSalary
-sde.co.ke