A MOMENT OF SPIRITUAL REFLECTION: LEARNING AND DOING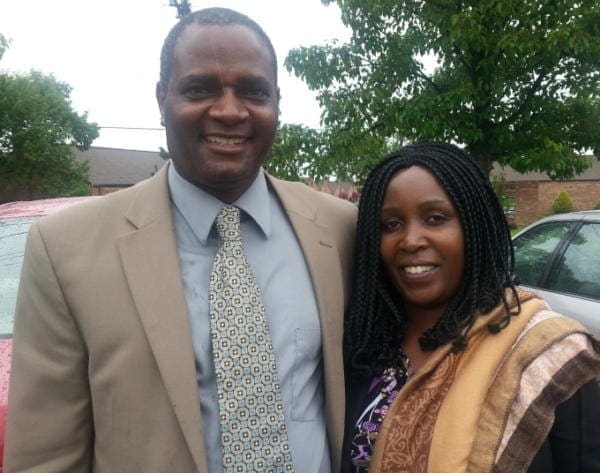 "If a man love Me, he will keep My words: and My Father will love him, and We will come unto him, and make Our abode with him." John 14:23.
One of the major issues facing Christianity today is diversion from one of Jesus instructions to the eleven disciples who later came to be referred to as Apostles. This is what has become to be popularly known as great commission. I would prefer to call it Jesus covenantal ministry instructions which is more inclusive to then Apostles and every believer of all history of Christianity who is committed to carry on the ministry of Jesus Christ.
I am using covenantal missions because the central teaching of the scriptures is about Christ, His work and salvation. Genesis 5:15 "And I will put enmity between you and the woman, and between your offspring and hers; he will crush your head, and you will strike his heel" is typology of Christ, proto evangelion. This verse is an onset of a major principle that runs through the Old Testament bringing forth the glowing light of expectation of a redeemer God who will ultimately restore damaged relationship between God and humanity. That redeemer is referred to as the "seed" of Adam and Eve. Seed is also translated "offspring" or "descendants."
God made covenant with Abraham in Genesis echoing reflection of Genesis 3:15 in series of repeated consistency referring to single "offspring" (seed or descendant) Gen. 12:7; 13:15–16; 15:3, 13, 18; 17:7–10, 12, 19; 21:12; 22:17–18.  Apostle Paul in Galatians 3:16 argues that this covenant was fulfilled in Christ, "Now to Abraham and his seed were the promises made. He said not, and to seeds, as of many; but as of one, and to your seed, which is Christ."
In Matthew 28:18-20, Jesus does not commission us to teach people all that He commanded us alone. That would be transmission of truth from the teacher to the student's mind. Jesus covenantal instructions includes to "…teach people…" people …"to obey all that I have commanded you…"  Obedience means to comply with the command, direction, or request of (a person or a law); submit to the authority of or to behave in accordance. Restoration of broken relationship does not only require gospel for conversion, but also teaching to obey scriptures for transformation.
Obedience is application of the truth to the heart and life of the believer (student of the word). Obedience is faithful, personal step of informed conscience. A personal informed decision is not conformity. Obedience and conformity are specifically different in meaning. Conformity is behavior or adaptation behavior, beliefs, feelings and anything that might match characteristics of or acceptable to certain social standards. Conformity often result to imitation because of the pressurization.  Obedient is not conforming to expectation of a group of people as a requirement to member or part of that group.
Sometime obedience can be confused with conformity because compliance is one of the categories used to define both obedience and conformity. Conformity may apply to the secular categories, but not to sacred categories. Paul when writing to the Church at Rome was aware of the dangers of Christian converts conformity to pagan believes and practices. This happened to many later in the history of Christianity when the church under persecution was trying to integrate pagan customs into Christianity. Apostle Paul employs the term "transform" which means to "transfigure" or "change to another form, "Do not be conformed to this world, but be transformed by the renewal of your mind, that by testing you may discern what is the will of God, what is good and acceptable and perfect" (Romans 12:2). All cultures are subject to transforming word of God- the scriptures. "All Scripture is breathed out by God and profitable for teaching, for reproof, for correction, and for training in righteousness, that the man of God may be complete, equipped for every good work." (2Tim 3:16-17)
Therefore, teaching God's counsel is not just accumulation and memorization of scriptures only, but also application of the same to hearts and lives of believers.  Biblical teaching is personal, intimate and experiential. Paul in Philippians 1:9-11 says, "And this is my prayer: that your love may abound more and more in knowledge and depth of insight, so that you may be able to discern what is best and may be pure and blameless for the day of Christ, filled with the fruit of righteousness that comes through Jesus Christ—to the glory and praise of God." Paul in this verse refers to intensive or deep spiritual knowledge that grows in the true knowledge of God and understanding what true love is. See also Eph. 1:17; 4:13; Matthew 23:1-3; Hebrews 5:14.
Devotional Verses
2 Timothy 2:15 – Study to shew thyself approved unto God, a workman that need not to be ashamed, rightly dividing the word of truth.
1 Timothy 4:16 – Take heed unto thyself, and unto the doctrine; continue in them: for in doing this thou shalt both save thyself, and them that hear thee.
2 Peter 3:18 – But grow in grace, and [in] the knowledge of our Lord and Savior Jesus Christ. To him [be] glory both now and for ever. Amen.
Philippians 4:9 – Those things, which ye have both learned, and received, and heard, and seen in me, do: and the God of peace shall be with you.
James 1:22 – But be ye doers of the word, and not hearers only, deceiving your own selves.
Pastor Andrew & Peninah Kariuki
Founders: Worthy Vessels International Ministries.
MDiv Student RTS MacLean VA
B.Th. Scott Christian University
Former Tutor: Pwani International Christian College
Resident Chaplain Frenderick County Hospice