U.S.A.-DIASPORA REAL STORIES OF SHUTTERED DREAMS
It is the wish of every Kenyan to pursue his or her individual dream but at times well laid out plans don't always go the way intended and many don't realize their dreams and inspirations in life.
As Kenyan parents in U.S.A. we have started to compile a series of the misfortunes many people go or have gone through in America.
The misfortunes are not only death but also those that are caught on the wrong side of the law.
If you have any story to tell even going through hard times like divorce or separation, or even fearing for your life due to domestic violence, you are free to email the writer with picture illustrations at the email given below.
If also you have details or concrete evidence of some unresolved murders tell it now or stay silent forever.
To those still kicking, continue pursuing the dream while remembering that the same don't happen to those who fall out.
We fail because we do not try!
ANOTHER ONE BITES THE DUST-BILLY CHEMIRMIR
Plano police have renewed their plea for information about a Dallas man accused of killing at least one elderly woman and assaulting others.  Police believe there may be additional victims and are looking at several deaths of elderly people that they say may be linked to the man.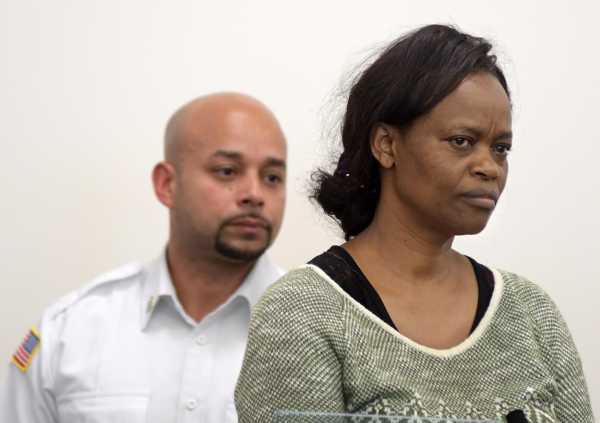 SOME MAY CALL THIS AMBITION
A Kenyan woman Hellen Kiago has been arrested in Worcester, Massachusetts and charged with stealing Sh2.7 billion ($2.7 million) through Medicaid fraud
————————————————————————————————–
Stella W. Kiarie, 29, who was found
dead in a parked car on a freeway shoulder in Peoria, Arizona, USA on August 19, 2018. Authorities have launched investigations to establish the cause of her death.
Kenyan Woman, Stella W. Kiarie, 29,found dead in a parked car on a freeway shoulder in Peoria, Arizona
.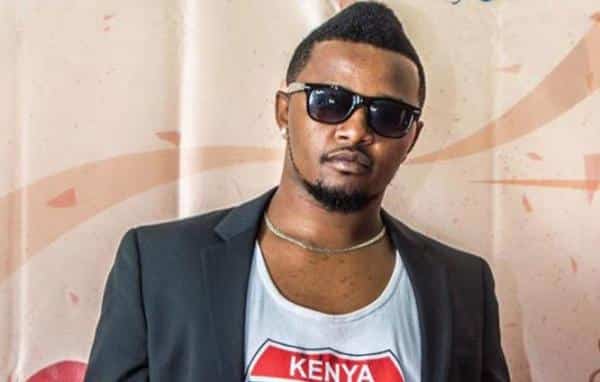 Mike Mulwa shot dead in Alabama-A very promising life cut short by an assassins bullet.
Life for the ever smiling Mike had just started shinning but his dreams were shuttered that quiet evening in Alabama. Gone too soon before he could realize his dreams and inspirations.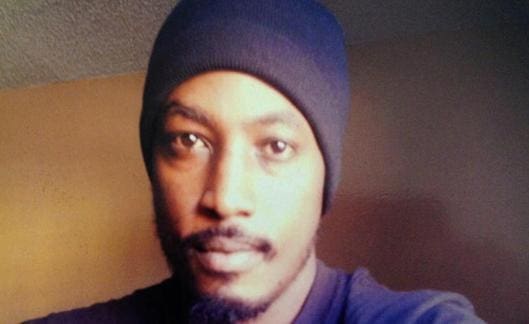 AMERICA DREAM SHORTENED
Mbugua, 36, was attacked about 1:30 a.m. Saturday. He stumbled to a bus stop at Baltimore and Charles streets, seeking aid for a wound to his neck, and lost consciousness.
Police have not provided a possible motive. His family is pleading for the public's help in solving the case.
Mbugua was born in Kenya. He came to Baltimore from Texas around 2010 to study nursing at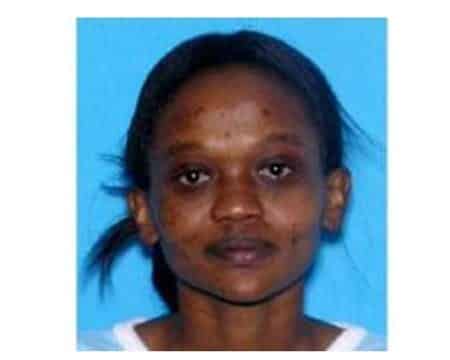 AMERICAN DREAM SHUTTERED
OLATHE, Kansas. — 
An autopsy conducted Saturday found no evidence that foul play contributed to the death of a woman whose body was found along with her malnourished 3-week-old twins, police said.
Authorities responding to a report of a foul odor Friday found malnourished 3-week-old twins under a bed in an apartment containing their mother's decomposing remains. She was identified Saturday as Virginia Wanjiru Njoroge, who was originally from Kenya.
Her infant daughter and son were hospitalized and the girl died Friday evening. Her twin brother was in critical condition Saturday. Authorities said their 36-year-old mother appeared to have been dead for several days.
Emergency crews who found the woman's body noticed car seats and other baby items in the apartment, leading to a more thorough search. When a paramedic bumped the bed the twins were underneath.
_____________________________________________________________
Kenyans Domestic violence exported to U.S.A.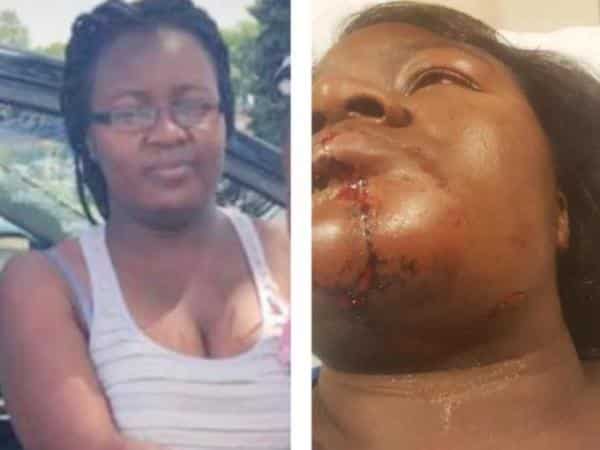 AMERICAN DREAM TEMPORARY SHUTTERED
Emily Kwamboka before and after she was assaulted by her husband
A Kenyan woman was admitted in a hospital in Minnesota, USA, with serious injuries after she was allegedly assaulted by her Kenyan husband.
Police in New Brighton City were called to a petrol station in the city to find a woman identified as Emily Kwamboka unconscious. Emergency medical personnel rushed her to Norton Hospital, where she was admitted with multiple facial and neck injuries.
Authorities in Minnesota are holding Bernard Mogaka Okero on multiple charges of assault, battery and attempted murder through strangulation.
Kenyan Man Shot Dead by Police in Marietta, Georgia
Kenyan Man Shot Dead by Police in Marietta, Georgia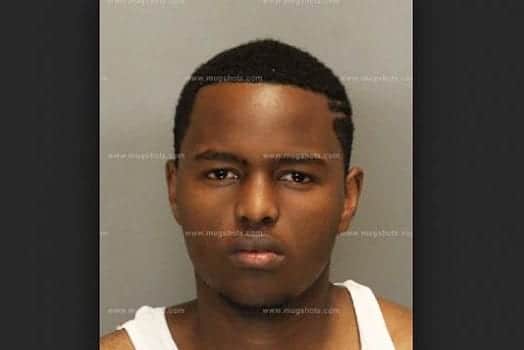 LIFE OF A PROMISSING KENYAN WASTED AFTER HE WAS SHOT BY POLICE FOR YET UNVERIFIED REASONS DRUGS OR NO DRUGS AMERICAN DREAM SHATTERED
A Kenyan man was on Thursday shot and killed by police in Marietta, Georgia on Thursday. Police say Joel Gatu Muturi, 23, of Marietta, tried to run over members of the Cobb Marietta Smyra Narcotics squad with his car. The anti-narcotics squad was serving a search warrant on Joel at the Liberty Pointe Apartments in Cobb County.
"Our undercover narcotics unit had run a series of investigations. This is one they were working very heavily and they were certainly looking to get this individual into custody. And did everything they could to prevent this type of event from happening," said Lt. Colonel Robert Quigley of the Cobb County Sheriff's office.
"When they were here at the apartment, they had contact with the suspect in that case. The suspect attempted to run over a deputy sheriff in a vehicle. Shots were fired and the suspect is deceased," added Quigley.
The sheriff's office say they recovered different types of narcotics and weapons at the scene.
MURDER MOST FOUL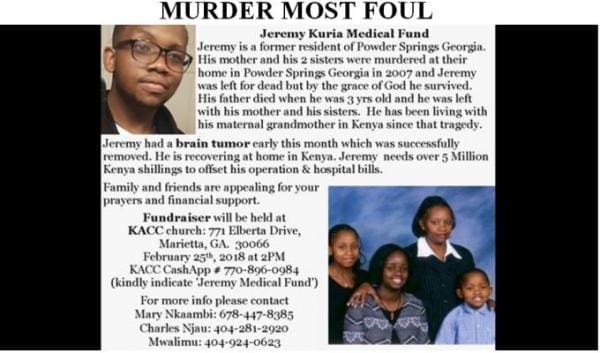 GONE TOO SOON EXCEPT ONE JEREMY SPARED BY GOD TO CONTINUE PURSUING LIFE.
MURDER MOST FOUL AND THE KILLERS STILL AT LARGE BUT THEY WILL NEVER HAVE ANY PEACE ON THIS EARTH AS THEY WILL ALWAYS BE HAUNTED BY THOSE MURDERS
____________________________________________________________
ELSEWHERE IN YEAR 2008
Kenyan Who Was Facing Deportation Commited Suicide ……..shuttered dreams…shuttered dreams
  George (Georgie) Waiyaki  April 22, 2008 in Bedford, Texas.
Beloved brother to Frank Wambaa and Samuel Karanja.
"Blessed are those who mourn, for they will be comforted." Mathew 5:4
DIASPORA SHATTERED DREAMS SERIES
Compiled by
DK GITAU
President
KENYAN PARENTS IN U.S.A.