Kibra MP Ken Okoth Dies In Nairobi Hospital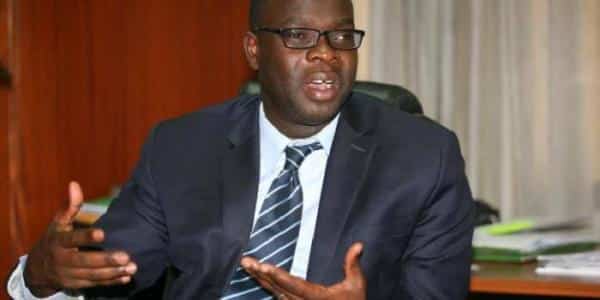 Kibra MP Ken Okoth Dies In Nairobi Hospital: Kibra MP Ken Okoth has passed on at Nairobi Hospital.
The family made the announcement at a press conference on Friday.
Okoth had been diagnosed with stage four colorectal cancer which he announced in February 2019.
He was rushed to the medical facility on Thursday night after his condition deteriorated. He had suffered multiple organ failure.
Close sources revealed that he specifically had stated that he did not want to be on life support and on Friday afternoon, he was pronounced dead.
After he went public about his illness, Ken Okoth travelled to France to seek treatment.
During his stay in Paris, he would often engage with Kenyans online to keep them abreast of his progress.
Appearing in a past interview, Okoth told a local newspaper how he had been on treatment for ulcers and bacterial infections for about a year, not knowing he had cancer.
Doctors had also prescribed for him pills to manage stress and anxiety.
It was only when he sought a second opinion that he discovered that he had colorectal cancer.
More to follow…