Treat of the end of year: Adventure of a Lifetime with Optiven

Treat of the end of year: Adventure of a Lifetime with Optiven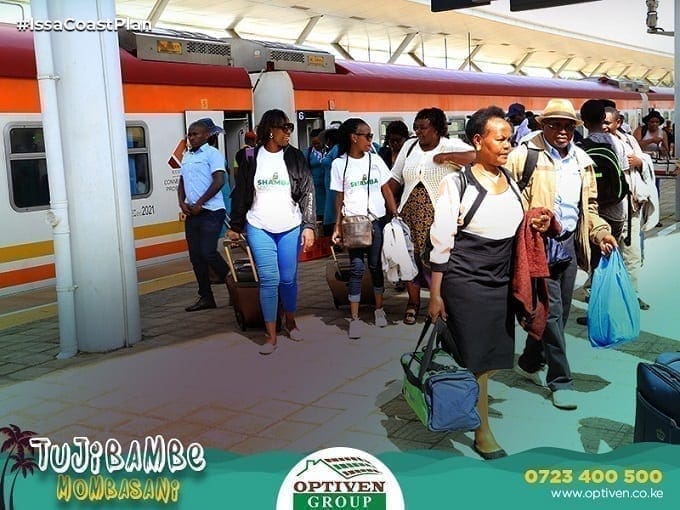 Optiven Thanks Diaspora Community as Hundreds are offered fully Paid Holiday. Optiven Group has a vision of economically and socially empowering and Transforming the society. As a follow-up to this vision, hundreds of customers whose majority are from Diaspora were given a treat of the end of year at PrideInn Flamingo Beach Resort – Mombasa.
This offer was for all those who had invested during the promotion of Tujibambe Mombasani where one was to purchase and pay a property from 1.7M and above.
This was right on the heels of the prior campaigns as follows:
Tembeza Mpenzi – Amboseli https://youtu.be/gdu935WbGcI
Dinner with a LION – Maasai Mara https://youtu.be/9PKv6ljLAho
Lipa CashTwende Mombasa SEASON 3 https://youtu.be/a8hper39wj0
Lipa CashTwende Mombasa SEASON 2 https://youtu.be/ZdvPaEU8EY8
Lipa CashTwende Mombasa SEASON 1 https://youtu.be/V80a-jaFZlk
Optiven is happy to bring these great customers together to network. Know each other & build a strong community
We now look forward to rewarding hundreds of customers who are catching up with our current campaign TAJIRIKA NA OPTIVEN APP campaign.
This campaign rewards customers who purchase land through the Optiven App. It also rewards those who refer others through the App. It is a win win as all parties benefit. This is actually giving every Kenyan globally to have a piece of Optiven.
Tajirika Na Optiven App – https://youtu.be/2TGPRXffI28
Join the Optiven family today and keep enjoying our Philanthropic offers and give aways from time to time.
Call us/ WhatsApp us on: +254 723 400 500
Website: www.optiven.co.ke
Email: [email protected]