PHOTOS: Mugabe left Ksh.1B in cash, 10 cars, several homes but no will

PHOTOS: Mugabe left Ksh.1B in cash, 10 cars, several homes but no will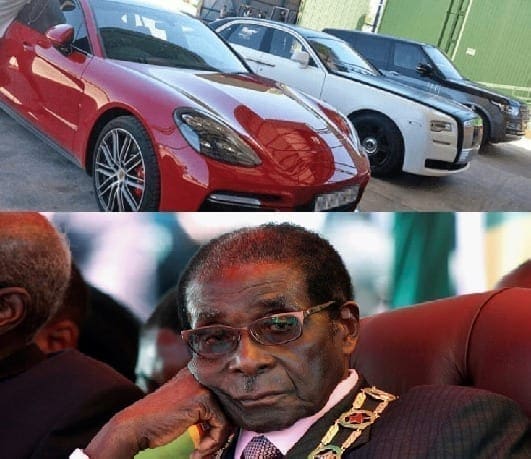 It has now emerged that the late Robert Mugabe left behind a lot of wealth but no will.
A report from VOA revealed that the late Mugabe left Ksh.1.o2 bilion in cash, 10 cars, a farm and several homes.
According to the State-owned Herald newspaper, Mugabe's daughter Bona had registered the estate with the High Court on behalf of the family.
Family lawyers also indicated that they are still searching for the will.
Below are photos of one of the mansions: a 25-bedroom house located in Harare's posh Borrowdale suburb.
If it is not found, the estate will be divided between former First Lady Grace Mugabe and four children.
A diplomatic cable sent by the U.S. embassy in Harare and released by WikiLeaks in 2001 indicated that Mugabe had over $1 billion (Ksh.102billion) worth of assets in Zimbabwe and overseas.
The former Zimbabwean president was also reported to have secret accounts in Switzerland, Channel Islands, Bahamas, and castles in Scotland.
Before his death in September this year, Mugabe had ruled the country for 37 years.
Photos/COURTESY
Source-citizentv.co.ke